Apple may have sold more than 1.7 million iPhone 4 handsets, but the company is under scrutiny over the iPhone 4's reception issues. Soon after the iPhone 4 debuted on June 24, customers started reporting cellular signal loss when their palm covered the lower left corner of the device. Apple eventually admitted that there was an issue, but said the reception loss was normal for mobile devices. The company suggested that you should either change your grip or just buy a case that keeps your greasy palm off the device.
Neither solution satisfied most iPhone 4 users afflicted with the problem, and have resulted in a variety of home remedies to fix the issue and rumors of an impending software fix from Apple. It's not clear when or if Apple will be able to solve the problem, but one can always hope. In the meantime, here's a list of do's and dont's for all you new iPhone 4 owners out there.
Don't Expect Sympathy From Apple (For Now)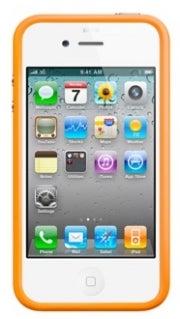 Apple is pretty clear in its official and unofficial statements that the company believes the antenna reception issue is not a major problem. Apple suggests that users should either change their grip on the iPhone 4 or buy an iPhone case, starting around $25, to resolve the issue.
It appears Apple customer support will pretty much tell you the same story as well. Boy Genius Report claims it got its hands on a set of instructions supposedly distributed to customer service representatives for AppleCare, Apple's device warranty service.
The instructions contain statements we've already seen from Apple: the iPhone 4 antenna is great, every phone has similar reception issues, change your grip, or buy a case. The purported instructions also state that AppleCare reps should not offer customers a free bumper case for the iPhone 4 or accept devices for warranty service if the reception problem can be traced to how the device is being held.
Bottom line: Apple probably isn't going to do anything for you right now.
Don't Go To Extremes
There have been a lot of homemade remedies being suggested to solve the iPhone 4's reception issues. However, be careful about which ones you try out. It's been reported that rubber bands or Scotch Tape may solve the problem, but there are other remedies out there that could permanently damage your device or even void your warranty.
Gizmodo, for example, is reporting that some users have resolved the reception problem by applying clear nail polish to the iPhone's antenna points. Considering how hard it is to remove nail polish from synthetic materials that is probably not the best idea.
Do Consider Getting A Case
Even if the iPhone 4 didn't have reception issues, buying a case for the iPhone is a good plan anyway. Cases are a great way to add some individuality to your phone and offer better protection in case you drop your device (my case has saved me about four times already). It may cost you an extra $30 or so, but that's a lot cheaper than paying the non-subsidized price of $599 (16GB) and $699 (32GB) for a new iPhone.
The iPhone 4 is supposed to be more scratch resistant and durable than previous iterations, but a hapless Gizmodo writer recently proved that the iPhone 4 is not immune to damage when it hits cement. So think about getting a case.
Do Hope For A Software Fix (But Don't Count On It)
There are reports that Apple may be prepping a software fix for the iPhone 4 reception issues that could come as early as Monday. The notices reportedly appeared in an Apple support forum, but have since been wiped off the site. So while you can hope that Apple is working on a software fix, keep in mind that the company has not officially indicated that an update is coming.
Connect with Ian on Twitter (@ianpaul).