Microsoft Kin, a pseudo-smartphone aimed at teenagers, died Wednesday at Microsoft's headquarters in Redmond, Washington. The Kin was only seven weeks old.
Microsoft Kin had suffered a serious health struggle since its birth this past May. While an official cause of death has yet to be determined, preliminary reports suggest a poor design, unreasonable pricing structure, and lack of appealing features may be to blame for the phone's demise.
Microsoft Kin: Early Signs of Trouble
Born to Redmond parents Robbie Bach and Roz Ho, the Kin — affectionately referred to as "Pink" while in gestation — was widely viewed as a bastard stepchild within the Microsoft mobile family. The phone didn't have the same enterprise appeal as its aging cousins from the Windows Mobile clan, nor did it have the robust features its soon-to-be-born Windows Phone 7 siblings may possess.
Indeed, friends of Microsoft Kin say the young phone appeared to be undergoing an identity crisis from the day it entered the world. The Kin called itself a mobile phone for the "social generation," frequently bragging about its ability to help others "share [their lives] moment to moment" — yet it connected to social networks only on 15-minute intervals. The Kin also lacked an instant messaging client, universal inbox, and other basic features required by the socially inclined crowd.
Microsoft Kin's Social Struggles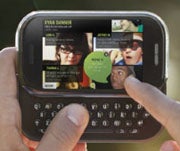 Microsoft Kin suffered a number of apparent birth defects that made it even more difficult for the phone to find its place. The Kin was born without any support for apps. It was also missing the ability to edit photos and videos as well as the ability to upload photos and videos to Twitter. Doctors suspect poor prenatal decision-making by Kin's parents may have led to these deformities.
Given all of these problems, it's no surprise that Microsoft Kin saw its share of scandal. The phone made headlines for an edgy video showing it shimmying up the shirt of a young man in a nightclub. Critics said the video encouraged sexting and demonstrated poor moral judgment on behalf of the Kin's family. The Microsoft patriarchs ultimately apologized for the scene and ensured it was removed from their family's Web site.
Microsoft's best efforts, however, were unable to stop increasingly harsh taunting of the Kin and its awkward nature. The fact that the Kin's extended family forced it to compete with far more fit devices — pricing the phone as high as $150 and requiring full-priced data plans for anyone wanting to befriend it — all but sealed the young gadget's fate. Even a last-minute attempt to put the Kin on life support, with prices slashed in half, proved ineffective at reversing the phone's deteriorating condition.
Remembering Microsoft Kin
Despite its many shortcomings, Microsoft Kin will be remembered as a jovial if ill-equipped mobile device. Its peers have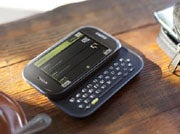 already begun issuing words of sorrow and support for the Kin's family.
"Microsoft Kin was a fine lad, such a fine lad," the Motorola Droid said in a prepared statement. "It made us briefly forget our ongoing feud with the Apple family and simply appreciate the number of apps we have in this life."
"It may not have done most things well, but it did actually make calls — even while being held with all five fingers," Apple's iPhone 4 remarked. "For that, we have nothing but respect."
Microsoft Kin is survived by several cousins, including the HTC HD2 and the HTC Tilt 2. Recent medical evaluations, however, suggest the entire family may be at risk of terminal disease.
The Kin will remain on display at Verizon stores for some time, presumably as some sort of makeshift memorial. Funeral arrangements are now pending.
When not eulogizing fallen technology, Contributing Editor JR Raphael bathes in satire at eSarcasm, his geek-humor getaway. Come say hi on Facebook: facebook.com/The.JR.Raphael