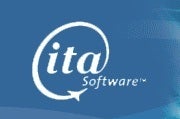 Google hopes to offer robust flight search capabilities in the future, including detailed information about schedules, availability, and prices. To that end, Google announced on Thursday that it wants to purchase ITA Software, a flight data aggregation company, for $700 million. If given regulatory approval, the purchase would put Google in control of one of the largest flight data sources in the United States. Google says it will only use ITA to improve the flight search experience, and the company has no plans to use ITA to sell airline tickets and travel packages directly to consumers.
Here's a look at what's going on and how Google's purchase of ITA may affect your future travel plans:
What does ITA do?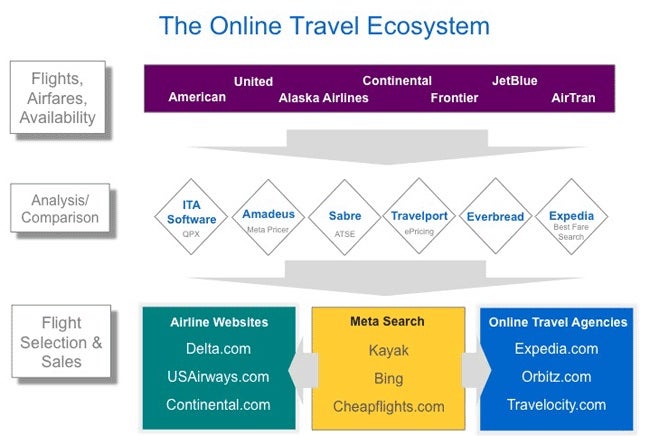 ITA is one of several companies that analyzes raw flight data from the major airlines including flight times, seat availability and fares. ITA then keeps an up-to-date database of all this flight information for analysis and comparison shopping. ITA makes its data available to wide variety of airline and travel sites and search engines like Bing, Continental Airlines, Kayak, Orbitz, and TripAdvisor. (Click on the image to enlarge the chart.)
What will Google do with ITA?
Google plans to use ITA's technology to build "new flight search tools that focus on end users," said Google CEO Eric Schmidt. "Those tools will let you search for flights, compare flight options and prices and all that type of stuff, and very quickly get you to a site where you can then buy your ticket."
Massachusetts-based ITA Software says its search technology can compute up to a billion combinations of flight data per query.
Is Google going to sell airline tickets?
No. Google has stated that it does not intend to get into the business of selling airline tickets or setting airline ticket prices. It will only analyze the fight information made available by the airlines, provide results on Google.com, and then drive prospective customers to travel agency and airline Websites where they can purchase tickets.
Will Google lock out Bing from ITA data?
Probably not. Google says it will "honor all existing agreements" that ITA has with sites like Bing that license its data. The search giant also says it hopes to add more licensing partners who want to access ITA's data.
What does Google flight search look like now?

If you're looking for a flight on Google, right now all you get is a basic search box at the top of the results page. You can enter departing and returning dates using Google's current flight tool, and then select from a number of travel sites where you can send the search query. Google does not currently provide any information about pricing.

You can also use Google to search for the current status of a specific flight.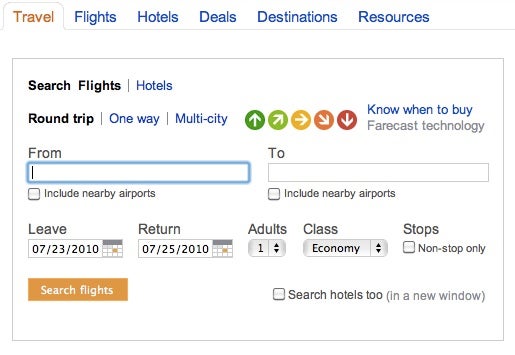 ITA's data can certainly bolster Google's existing flight search offerings. Bing's current travel information tools offer flight search for pricing, availability, and scheduling. Bing also offers its Farecast prediction technology, which tells you when a particular fare price is trending up or down. Bing says Farecast prediction is accurate 75 percent of the time. (Click the image for a closer look at the screen.)
When will Google's flight search be ready?
The Google-ITA purchase deal requires regulatory approval before Google can start working on its new search product. It's unclear when the deal will be approved. Google's $3.1 billion acquisition of DoubleClick in 2007 took about eight months to finalize while the company's $750 million AdMob purchase was finished in half that time.
My guess is we won't see a Google flight search product until late 2010 or early 2011, at a minimum, assuming regulatory approval goes through. However, Google may have some difficulty convincing regulators that the ITA purchase is a good idea.
"The concern could be that Google would control an asset that is critical to the operation of a major industry," industry analyst Greg Sterling from Sterling Market Intelligence recently told IDG News.
Connect with Ian on Twitter (@ianpaul).