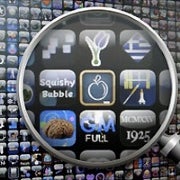 A rogue Vietnamese developer called Thuat Nguyen reportedly hacked into iTunes accounts and gamed the Books category in the Apple App Store to artificially inflate the ratings and sales for his book apps. Both The Next Web and Engadget websites reported Sunday that Nguyen apps accounted for 42 of the top 50 books by revenue in the Books section of the iTunes App Store.
At the site MacRumors, one forum contributor complained of seeing multiple unexplained iTunes charges totalling more than $500. The suspicious rise in the Vietnamese books' rankings was noticed by two competing iPhone developers, Alex Brie and Patrick Thomson, who were alarmed by their apps slipping in rankings in favor of those from Nguyen.
Two users also indicated in the ratings for Nguyen's apps that their iTunes accounts have been hacked and purchases of those apps were made on their behalf. Up to $200 from these hacked accounts were reportedly used to buy the developer's apps.
Apple has not put out an official statement regarding the alleged hacks, but Nguyen's apps have now disappeared from the App Store. Alex Brie noted on his blog he reported the issue to Apple, and that a team is investigating the problem.
Keep Your iTunes Store Account Safe
With over 100 million active iTunes accounts to date, compromised user accounts are a serious matter. Weak passwords or giving your details away to phishing sites can leave you out of pocket, so here are a three simple steps to protect yourself:
Use a longer password, with numbers and special characters;
Keep an eye on your previous purchases in the iTunes Store for any suspicious activity;
If you notice any purchases you did not make, contact Apple and your bank as soon as possible.