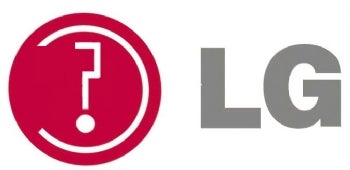 Watch out iPad, LG's going big with plans for an Android tablet, due to launch in the fourth quarter of this year. Here's what we know so far about this remarkable mobile device:
Nothing. I'm serious. To paraphrase the relevant portion of LG's press release: "We're making an Android tablet! See ya' later."
Come on, LG. You've got to at least give us something. How big is the screen? Will it support Flash? Will it have a front-facing camera? What about inputs? At the very least, what's it called? It's all a mystery until LG reveals more details — any details — at a date or trade show unspecified.
So forgive me if I can't get too excited about the prospects of an LG Android tablet. For that matter, I'm still waiting to be impressed by any upcoming Android tablet.
MSI and Asus had disappointing showings on the Android front at Computex Taipei 2010. Both companies are pushing out Windows tablets first, and Asustek chairman Jonney Shih said he wasn't sure the market was ready for Android tablets. Foxconn showed off a generic-looking 10.1-inch Android tablet, but that means nothing unless a hardware vendor brands it and sells it stateside.
Then there's Notion Ink's Adam, notable for its Pixel Qi screen that can switch between e-paper and LCD. This tablet has some character, but will we ever see it? In a June 9 blog post, Notion Ink chief executive Rohan Shravan was cryptic, dismissing rumors of a November launch without offering an alternative. Then he said the company has "evaluated another platform," without explaining exactly what that means. "So simply put, just hold on! We are on track.," Shravan wrote. Doesn't seem that way to me.
The lesson for LG is that it's not enough to merely announce an Android tablet. Other companies made those announcements months ago, or even last year in Notion Ink's case, and they still have nothing but undercooked prototypes to show for it. If you want to wow the tech world, LG, show. Don't tell.