Microsoft is on track to launch the completely reengineered Windows Phone 7 platform later this year and seek to recapture some of the exploding smartphone market. However, in the wake of the abysmal failure of the Kin, and following on the heels of the launch of the iPhone 4 and awesome Android handsets like the EVO 4G and Droid X, Microsoft may want to reconsider whether this is even a battle worth fighting.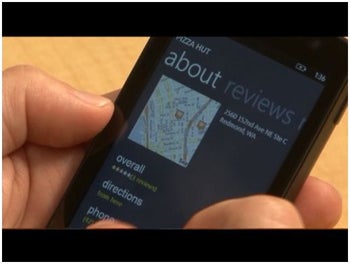 In an ideal world, Microsoft would have led the smartphone revolution from day one. With a dominant role in enterprise server operating systems and messaging, and a virtual monopoly on the desktop operating system and office productivity software, it seems like it should have been a natural extension of what Microsoft already offers to extend that same functionality to a mobile platform like a smartphone.
However, Microsoft is often slow to catch the wave. While Microsoft was trying to grasp whether this mobility thing was here to stay, RIM developed the BlackBerry, established its stake in the market, and became synonymous with mobile enterprise messaging and communication.
After the stumbling attempts of previous Windows Mobile platforms, Microsoft has gone back to the drawing board to develop a completely new mobile OS from scratch rather than trying to build an incremental upgrade on a shaky foundation. That is commendable, but it may also be too late.
Microsoft had a prime opportunity to jump into the smartphone express lane if it had beat out HP to purchase Palm. The Palm brand may have faltered, but the WebOS mobile operating system it developed is technically superior in some ways to competing platforms, and presents an opportunity to cut to the front of the smartphone line if it is effectively packaged and marketed.
Granted, there is money to be made by Microsoft if it could capture a significant share of the smartphone market. Ultimately, though, whatever small income Microsoft might generate from licensing fees for Windows Phone 7 is not as important to Microsoft's bottom line as making sure mobile users rely on Exchange and Microsoft Office regardless of which smartphone they use.
Even after being essentially absent from the smartphone fray for the past year or two, Microsoft has managed to hold on to third place behind RIM and Apple. That says something about Microsoft's ability to retain or regain market share. However, Microsoft has been plummeting while Android has been skyrocketing, so expect those platforms to flip-flop.
Perhaps Microsoft should consider cutting its losses and refocusing its efforts? If Microsoft would devote its vast resources to developing the apps and working with the different smartphone platforms and handset manufacturers to embed native support for its backend software and services into virtually all smartphones, it would have a much broader impact on Microsoft's role in the smartphone arena than only delivering those capabilities on its own small piece of the smartphone pie.
Microsoft should have been the king of the smartphone market. Microsoft could have rebounded and captured a dominant share of the smartphone market. But, "shoulda, coulda, woulda" doesn't pay the bills and Microsoft's efforts in the smartphone arena seem to be a money pit offering little return.
You can follow Tony on his Facebook page , or contact him by email at tony_bradley@pcworld.com . He also tweets as @Tony_BradleyPCW .