Despite all claims by PC purists that the iPad is a toy that has no real purpose–especially in the corporate world, there are large enterprises embracing the tablet device. It may be designed as a portable media consumption device for consumers, but the iPad also provides a unique mobile computing platform for business as well.
Bloomberg reports that Wells Fargo has approved the iPad for business use, and that SAP AG, Tellabs Inc., and Daimler AG's Mercedes-Benz unit are all using the Apple iPad for various tasks ranging from e-mail access to empowering the mobile sales force with the tools to approve shipping orders or verify auto financing options.
Apple has sold more than three million iPads already, and analysts estimate that it is on track to continue selling roughly two million more tablets per month. It's a lot of estimates and speculation, but if the AT&T statistic that four in ten iPhones are purchased for business use carries over to iPads, that would mean that 1.2 million of the iPads are currently being used for business purposes–and that 800k more are being added each month.
A recent survey found that eight in ten business professionals rely on their smartphone as the primary business communication platform, and would rather give up coffee than surrender the smartphone. The survey also indicated that 34 percent of respondents use the smartphone more than a PC for business computing, and that seven percent leave the laptop at home and rely purely on the smartphone when traveling.
The reason that business professionals rely on the smartphone so heavily is not that it's a superior communication or computing platform. It comes down to portability and convenience. The desk phone and PC are only functional while you are sitting at your desk, while the smartphone is usually within arm's reach 24/7.
The iPad–or other upcoming tablets like those from HP, Cisco, or LG–provides almost the same degree of portability and convenience, but on a significantly larger display adding more functionality than the smartphone is capable of.
Notebooks are certainly more portable than their desktop PC predecessors, but are very cumbersome and bulky compared to a smartphone. Netbooks provide a smaller, lighter platform with longer battery life in exchange for things like processing power and storage capacity.
Most mobile computing comes down to Web surfing, e-mail access, reviewing spreadsheets or business documents, and maybe watching a movie on a long flight. Tablet devices like the iPad offer a hybrid approach combining the advantages of the smartphone with the advantages of a netbook to provide mobile business professionals with a device that is more than adequate for those needs.
The iPhone has already broken down the walls and been embraced by many IT departments. As evidenced with Wells Fargo, the iPad–which runs on the same iOS (although the iPad is still on iOS 3.2 and won't receive iOS 4.0 until later this year)–is making the transition from consumer gadget to business tool much faster.
I think Steve Jobs declaration that the PC is dead is a tad premature, but it is not any more ludicrous than the denial by PC purists that the tablet is a capable platform that can transform the definition of mobile computing.
You can follow Tony on his Facebook page , or contact him by email at tony_bradley@pcworld.com . He also tweets as @Tony_BradleyPCW .
iPad (2010)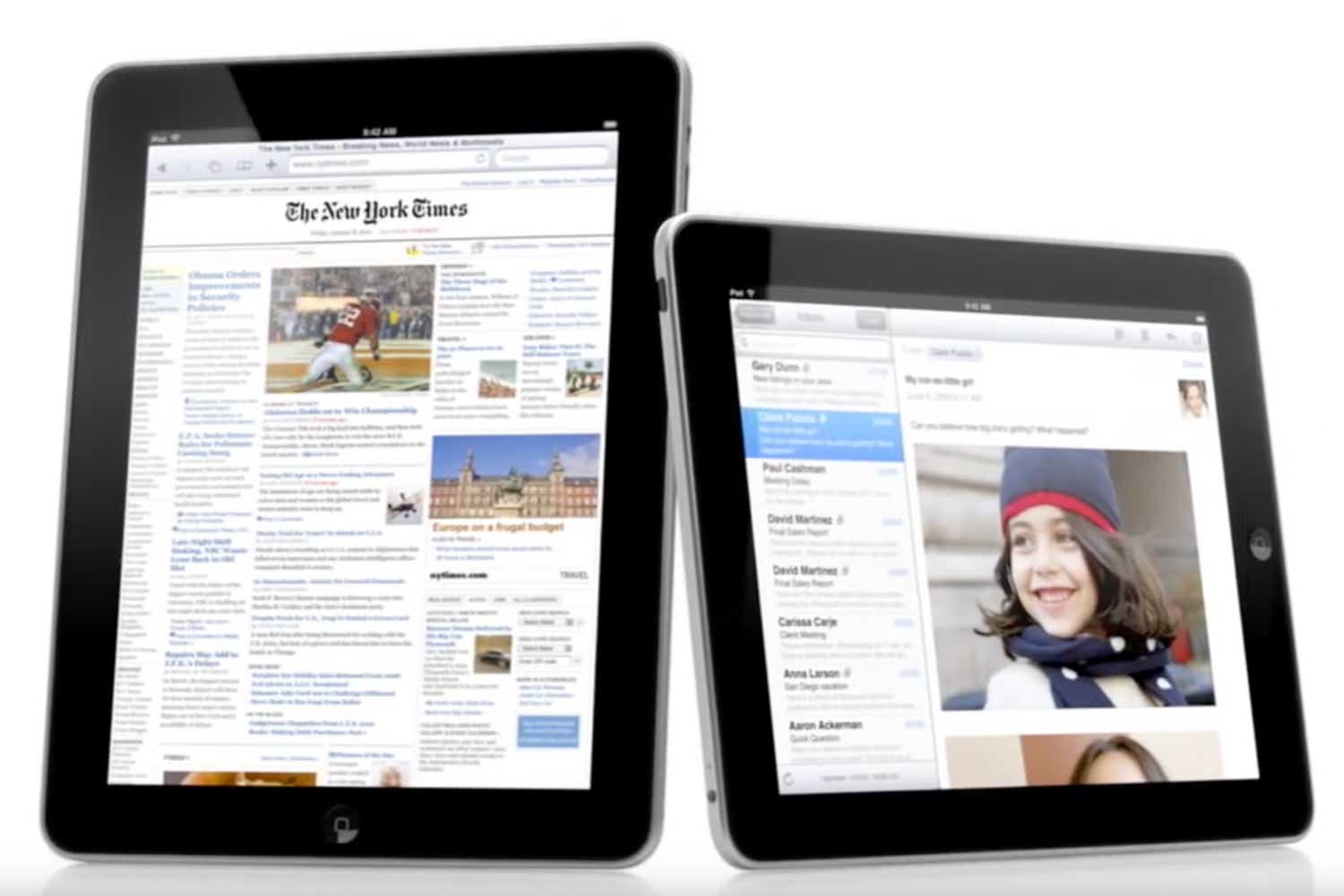 Read our full
iPad (2010) review