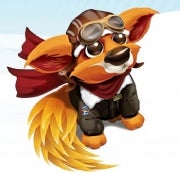 Mozilla has released the first beta version of Firefox 4, its updated browser that offers new features like a revised menu layout, more screen space for Web pages, and more HTML 5 HD video support.
Firefox 4 is earning praise for some of its updates, such as its improved security and more HTML 5 functionality–Firefox 4 scored 198 out of 300 points on the HTML 5 test page — but not everyone is pleased. Mozilla is being criticized for borrowing features from competing browsers like Chrome and Opera. Nevertheless, Firefox 4 still manages to put its own stamp on each new feature, and I expect regular Firefox users will be very happy with most of the changes found in Firefox 4.
Let's dive in and take a closer look:
(Click on any of the images in this article to see full-sized versions.)
Firefox Button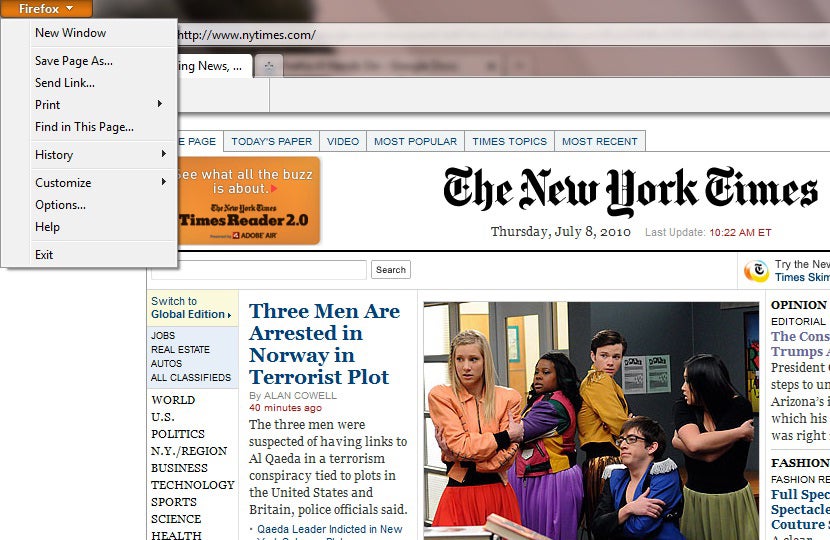 For Windows 7 and Vista users, the new version of Firefox does away with the regular menu categories across the top of the browser window. Instead, menu items have been consolidated under a new button on the upper left hand side. Mozilla has also rearranged and removed some of the menu options used in previous version of Firefox. Menu options like Edit, Tools, and Help are gone, and things like your toolbars, add-ons, and layouts are now filed under the Customize menu. Some of the more redundant user options such as stop and reload are also gone since most users are more likely to use the new unified stop/reload button instead.
Firefox 4 beta 1 has also removed the downloads and private browsing options. However, you can still access both functions using their keyboard shortcuts: ctrl+shift+P for private browsing and ctrl+J for downloads. If you don't like the new menu set up, you can get rid of the Firefox Button and switch back to traditional menus by clicking Firefox>Customize>Menu Bar.
Tabs on Top

The Firefox Button works nicely with the new tabs-on-top format to give you more screen space for viewing Web pages. For now, tabs on top by default are only available for Windows users. But Mac OS X users can choose tabs on top as a layout option by right clicking on the toolbar. But I wouldn't recommend you try it as the tabs on top layout in OS X is not very attractive, and Mozilla says this is going to improve in future beta versions.
Bookmarks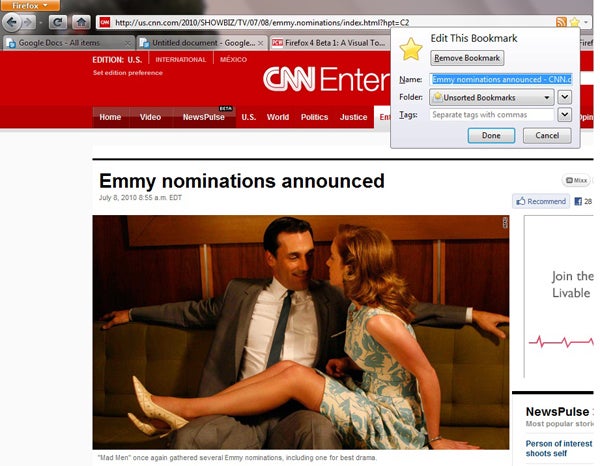 Your bookmarks have been moved from the regular menu to a stand-alone button on the right side of the browser. Despite the new look, the bookmarks button functions almost the same as previous versions. To bookmark a page, however, you click on the star icon found on the right side of the address bar. Double clicking on the star icon will let you organize your bookmarks into folders and assign tags.
If you're using Firefox 4's bookmarks option consider downloading the Firefox Sync add-on from Mozilla to sync your Firefox bookmarks across multiple computers and user profiles.
Switch Tabs

Firefox 4 offers a quick way to switch between multiple tabs through a search option in the Awesome Bar. Just place your cursor in the address bar and start typing the site or article name you're want to find. An option should read "Switch to tab" under the page title; just select that option and Firefox will quickly move you to that tab. This new feature becomes really handy once you have 12 or more tabs open and is a great alternative to cycling through your tabs with the crtl+tab (command+tab in Mac) keyboard shortcut.
If you're using Google Docs, you will want to be careful when using the switch tabs feature. At one point, I wanted to switch away from a Google Doc I had open and go to another tab, but then I soon changed my mind and wanted to keep working on the document. Firefox, however, wasn't too happy about my decision and wouldn't let me work on my document after I had entered text into the address bar. To get access to my document again, I had to switch to another open tab and then come back to my Google Docs page. Hopefully, this is just a bug and Mozilla will fix it before Firefox 4's official release.
HTML 5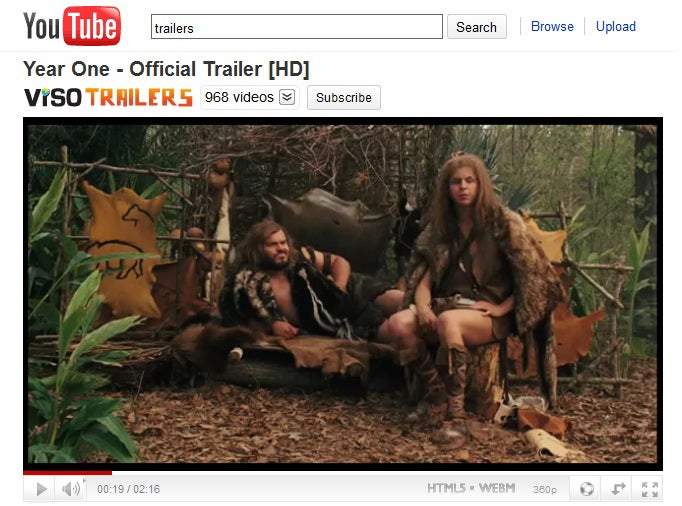 Firefox 4 also brings support for WebM, Google's HTML 5 video codec. For the most part, you probably won't have much occasion to use Firefox 4's WebM capability. But if you're interested, you can try it out by going to YouTube's HTML 5 page, and enrolling in the HTML 5 beta.
Then, follow this search URL to find a list of HTML 5 movie trailers using WebM: http://www.youtube.com/results?search_query=trailers&aq=f&webm=1. Overall, WebM is a serviceable codec, but I found WebM videos took a little longer to load than Flash versions. I also felt that sound quality in WebM was less than ideal often having a very hollow feel with a lot of treble and little bass.
Give it a try
Although the revised menu items take a little getting used to, Firefox 4 is on the right track and will likely be a welcome upgrade for Firefox users once the official version is ready later this year. If you're interested in giving the beta version a try, you can download Firefox 4 from Mozilla.
Connect with Ian on Twitter (@ianpaul).