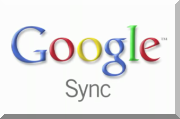 One of the things I love about Google Calendar is that it requires no desktop component. Sure, you can sync it with Outlook, but not everyone needs or wants a program like that just to manage appointments.
Indeed, more and more people prefer to keep their calendars on their mobile phones, just as they do their address books.
If you do use Outlook, you've probably already configured it to sync with your phone. If not, or if, like me, you're trying to migrate away from that unwieldy beast, look no further than Google Sync–a free service that syncs mobile phones with Google Calendar.
And not just Google Calendar, but also Google Contacts and Gmail. The service works with BlackBerry, iPhone, and Nokia S60 devices. (Why not Android? Because Google's mobile OS already syncs with the various Google services, natch. As for the Palm Pre and Pixi, they can sync with Google right out of the box.)
Google provides all the instructions you need for configuring and using Google Sync, so I won't rehash them here. My goal is simply to explain why it's a good idea.
If you're already a Google Calendar user, it should be pretty obvious: Sync brings a copy of your schedule to your phone–and keeps both versions up to date. Handy!
If you're not a Google Calendar user, Sync effectively gives you an online backup of your schedule–something that could prove invaluable if your phone gets broken, lost, stolen, etc.
Plus, there's much to be said for having a calendar that's accessible from any Web-enabled device (desktop, netbook, iPad, etc.). Same goes for your contacts.