Microsoft kicks off its annual Worldwide Partner Conference (WPC) today in Washington, DC. One of the first announcements to come out of the event is about the new features and expanded availability of the Windows Intune beta.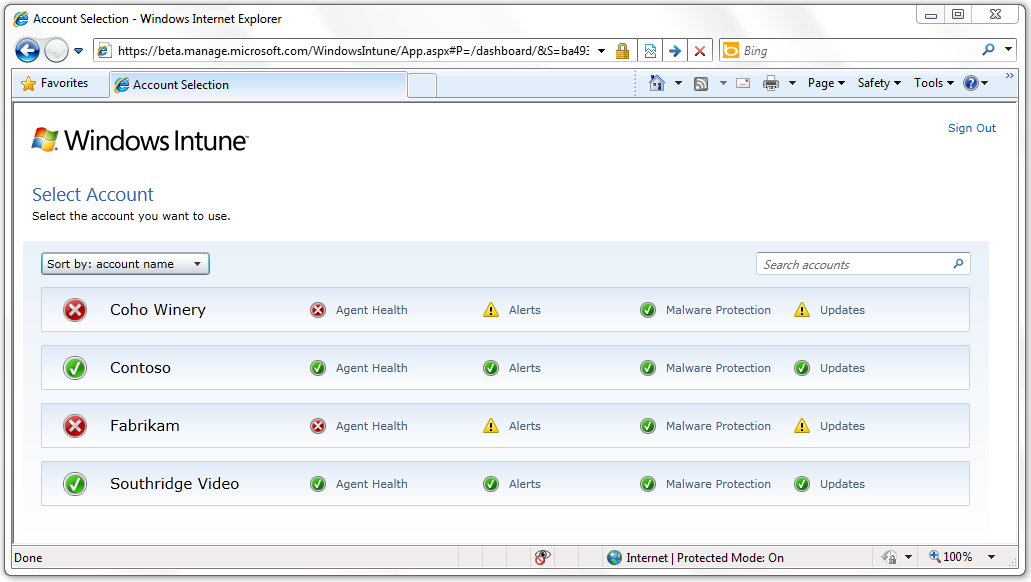 There are actually two announcements coming out of Microsoft WPC regarding Windows Intune. One related to new features being added to the product, and the other about the availability of the Windows Intune beta.
In a post on the Windows for Your Business blog, Alex Heaton, Group Product Manager for Windows Intune at Microsoft declares "Windows Intune brings together both Windows cloud services and software to keep PCs well managed and up to date with the latest version of Windows. Windows Intune is the newest addition to Microsoft's cloud family where–we're using our experience with cloud services and IT infrastructure solutions like Windows Update to help customers and partners manage their PCs."
With the second beta, Microsoft is adding a feature that will greatly enhance the functionality of Windows Intune for Microsoft partners interested in reselling endpoint management and security as a service to their customers. Microsoft has added a multi-account console that lets partners view all managed customers from a single screen, and get at-a-glance status regarding the current state of those customers.
The initial beta was only open to the first thousand participants, and those participants had to be from the United States or Canada. Heaton's blog post explains "Today we are expanding the scope of the beta to 10,000 accounts and increasing the regions to the US, Canada, Mexico, Puerto Rico, France, Germany, Ireland, Spain, UK, and Italy."
Microsoft has also released pricing details for Windows Intune. The product will cost $11 per PC per month, and includes the Web-based management and security services, as well as the Windows 7 upgrade rights–a potentially significant value for some customers as support for Windows 2000 and Windows XP SP2 expires tomorrow. For an extra dollar per PC per month, customers can also get access to the tools and software in the Microsoft Desktop Optimization Pack. Windows Intune can be purchased in increments as small as a single PC.
If you were excited about the prospects of Wintune when it initially launched, but you missed the boat and weren't one of the first thousand to join the beta, now is your chance. The product is expected to be available sometime in early 2011, but 9,000 more companies can get in on the beta now and help guide development by providing valuable feedback.
Heaton sums up his blog post with this call to action. "Try the Windows Intune beta today and visit http://www.windowsintune.com/www.windowsintune.com to learn more about Windows Intune and experience the beta!"
You can follow Tony on his Facebook page , or contact him by email at tony_bradley@pcworld.com . He also tweets as @Tony_BradleyPCW .