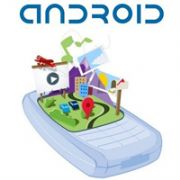 Have you ever had a great idea for a smartphone application, but lacked the technical know-how to create it? Then you might you want to check out App Inventor beta, Google's new Web-based Android app-making tool that lets anyone build a smartphone application with no programming knowledge required.
Instead of entering lines of code, App Inventor allows you to build an entire application by dragging and dropping items like buttons, text entry boxes, and images onto the application builder. App Inventor also gives you access to a variety of phone features you can include in your app such as GPS, accelerometers, and integration with Web-based services such as Twitter.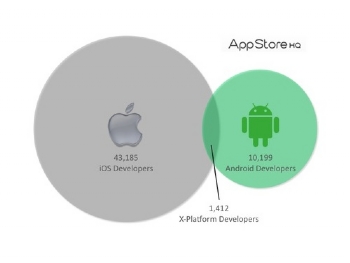 By offering simple do-it-yourself tools, Google may spark an explosion in Android application development that could help the Android Market grow even larger than Apple's iPhone App Store.
As it stands right now, Google's Android Market has more than 60,000 applications while the iPhone offers more than 200,000. Developer numbers are also significantly larger for Apple than Android.
Apple boasts more than 43,000 registered iOS developers while barely 10,000 are developing for Android, according to a recent report by AppStore HQ, a smartphone-tracking Website.
But is it a Good Thing?
App Inventor promises to swell the ranks of Android application developers. But while the ability to create a smartphone application may be empowering for the average user, it may also bring its own set of problems to the Android platform.
Google is already under heavy criticism over how the Android Market is run. Unlike Apple's App Store, the Android Market is completely open and virtually anyone who can build an app can then sell it to users. Instead of employing gatekeepers to weed out malicious and broken applications in the Android Market, Google relies on crowd-sourced policing such as user reviews and reports to Google when an application misbehaves.
But that policy has caused some to suggest Android apps are riskier to use than their iPhone counterparts.
A recent study by security firm SMobile suggested that 20 percent of all Android apps let third-parties access your private or sensitive information such as phone numbers and location data. SMobile notes that many of these apps have no malicious intent against users, but there have been cases of misbehaving Android apps. An android developer named Droid09, for example, was able to insert a phishing application into the Android Market that tricked people into revealing their online banking credentials, according to SMobile.
Then again, the iPhone App Store isn't immune to bad actors either. Recently, Apple blocked a Vietnamese-based iPhone app developer from the iPhone store after Apple said his apps violated "the developer Program License Agreement, including fraudulent purchase patterns."
SDK for Beginners
Of course, if App Inventor takes off, Apple could participate as well. App Inventor is basically a stripped-down version of the software development kits that full-fledged Android and iPhone developers use on a daily basis. Just like App Inventor, Apple's iPhone SDK uses drag and drop functionality to create an application interface. The difference is that Apple's SDK also requires you to create part of the underlying code that powers the interface you create. App Inventor, on the other hand, lets you build a complete application right in your browser just by creating the interface.
App Inventor could become a popular tool among users who want to try their hand at smartphone application development. But we'll have to see whether App Inventor becomes an Android boon or boondoggle.
If you're interested in joining the App Inventor beta program, you can sign up here.
An App Inventor preview:
Connect with Ian on Twitter (@ianpaul).