Apple's App Store may well be a haven of new, always-updated touch-based gaming experiences, but what if you have an urge for some retro gaming? A recent how-to will show you how to get Super Nintendo gaming on your iPad.
Of course playing emulated games on your iPhone or iPad is nothing new – any jailbroken device has been able to play hundreds of retro classics for many months now (much to the dismay of Nintendo no doubt). However, Lifehacker instructions detail how you can play Super Nintendo games, amongst others, on your iPad all whilst controlling the action with a connected wireless Wii remote.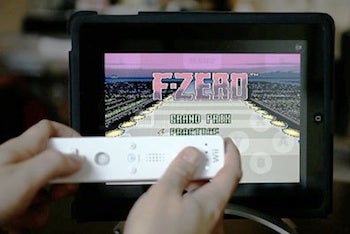 To get going, you will need a computer nearby, in addition to a Wii remote, an Apple 30-pin sync cable, a copy of jailbreaking tool Spirit JB and an iPad. Once you have collected all the required goods, be sure to back up your iPad and then get set on jailbreaking. With your iPad now jailbroken it's simply a case of installing the snes4iphone app, adding some ROMS and syncing your Wii remote via bluetooth.
Lifehacker's how-to post details the steps in more detail, including a video of the entire process.
For more geeky updates follow Chris Brandrick and GeekTech on Twitter.