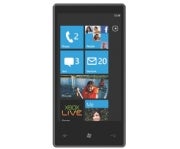 In a race to catch up with Apple's App Store lead, Microsoft is offering cash incentives to developers in exchange to building apps for its upcoming Windows Phone 7 mobile operating system, a company executive told Bloomberg Businessweek.
The first Windows Phone 7 devices are expected to arrive later this year, and Microsoft is gunning for Apple's and Google's myriad of developers by offering incentives ranging from free tools and test handsets to development funds and revenue guarantees.
Microsoft is a latecomer to the new generation of smartphones, and its Windows Mobile Marketplace for Windows Mobile 6.X devices has not fared very well with developers, who flocked mainly to Apple's and Google's mobile platforms. There are more than 225,000 apps for Apple's iOS, and more than 60,000 for Google's Android. Microsoft has 1155 apps in the Windows Mobile Marketplace.
To make a mark and turn around its mobile business, Microsoft will have to match rivals' offerings, so that Windows Phone 7 customers can download apps to their new devices later this year. Apps are even more important, as hardware parity starts to set among mobile devices, and software offerings take the spotlight in consumer preferences.
Because Microsoft's Windows Phone 7 platform is built from scratch, the software giant needs a whole new batch of apps for its latest mobile OS, as older applications will not be compatible. So to garner apps for the launch of Windows Phone 7, Microsoft is paying developers to build applications for its platform.
Last month, Microsoft launched a contest to generate ideas for possible mobile apps, in an effort to promote its platform.
Different App Stores, Different Strategies
At least four app developers were offered cash by Microsoft to have their Windows Phone 7 app ready for the launch of the OS, according to the Bloomberg Businessweek report. Microsoft's deep pockets are said to offer assistance with both development costs and revenue guarantees, in case app sales do not perform as expected.
Apple, with more than 40,000 developers on board, offers 70 percent of the revenue from app sales to developers. Apple hosts the largest mobile applications store, reported to have 99.4 percent of all mobile app sales, and said earlier this year it paid more than US$1 billion to developers since the App Store opened in 2008.
Google, which holds the second-largest application store, has also ramped up competition against Apple. The company released earlier this week a Web application called App Inventor that allows users with little technical know-how to build basic Android apps, in a bid to beef up the numbers in the Android Marketplace.