With iPhone 4 sales in the millions and Motorola's Droid X launch looming, Research in Motion's BlackBerry 6 preview smacks of desperation.
A video on YouTube does little to hide BlackBerry 6's iPhone and Android aspirations. Among the features on display: Universal search (iPhone did that a year ago), a spiffed-up music player (iPod interface, anyone?), social networking feeds (Motoblur and HTC's Friend Stream have that covered on Android) and a Webkit browser with pinch-to-zoom (welcome to Android and iPhone's party, RIM).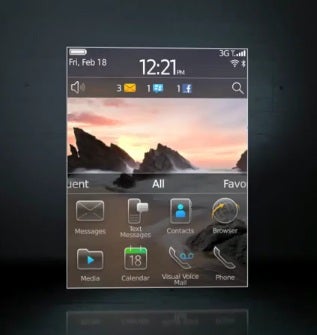 Also, take note of the portrait-sized screen in the BlackBerry sneak peak video. This suggests RIM will champion the rumored BlackBerry Torch 9800, which has a full touch screen and slide-out keyboard, as the quintessential BlackBerry 6 phone. But again, the design is derivative of Android sliders, such as the MyTouch 3G Slide and Motorola Droid.
The message from RIM to BlackBerry users is clear: We know you'd rather have an iPhone or an Android phone. Stick with us, the familiar brand, and we'll try to give you the features those phones already offer.
This plea comes at a crucial time. A survey by ChangeWave Research, conducted just before the iPhone 4 launch, foretells a major collapse for RIM's BlackBerry. Customer satisfaction is at an all-time low, down from 55 percent of BlackBerry users "very satisfied" in September 2008 to 30 percent in June 2010, and down 8 percent over the last three months alone.
"In short, in recent quarters RIM models appear to have lost their 'cool factor,' and the onus is now squarely on RIM to regain consumers' confidence in their products," ChangeWave concluded.
I'm not convinced that RIM's iPhone-Android wannabee strategy will work. BlackBerry 6 could take a while just to launch; there's no firm release date and the sneak peak was demonstrated sans hardware. Meanwhile, Android phones and the iPhone already do the things BlackBerry 6 promises, and Windows Phone 7 poses a threat by reaching out for consumers as well.
And who's to say the consumer approach is a great idea? As Seth Weintraub noted in Computerworld, Microsoft seemed to be conceding the enterprise market to BlackBerry with Windows Phone 7, but instead RIM is going down the same path. That wouldn't be a bad thing if BlackBerry 6 took some risks and reinvented itself, as Windows Phone 7 is doing, instead of tacking on Android and iPhone features.
I'm not saying BlackBerry 6 won't be any good. The new features could work beautifully; but they're Band-Aids, meant to stop the bleeding of customers, yet only effective until the next iPhone or Android innovation.