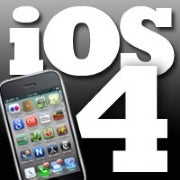 Today, Apple began seeding an iOS 4.1 pre-release to developers. As per usual, the beta requires an iPhone Developer account and an Intel Mac running the latest OS X Snow Leopard 10.6.4. Included is Xcode 3.2.4, which mainly brings support for iOS 4.1 iPhones and iPod Touches (still no iOS 4 for iPad), as well as a few new features designed to make life easier for iOS developers.
I am still currently in the process of downloading the beta (quite slowly I might add, as I'm sure Apple's servers are slammed). As far as I can tell, there is nothing in the release notes regarding a new formula for calculating signal strength or anything related to the iPhone 4 "death grip," but I wouldn't be surprised if it has been quietly fixed. Apple has stated the iPhone 4 reception problem is due to a software bug- if this is indeed true, it is in Apple's best interest to release a fix ASAP to quell the undeniable PR nightmare they have on their hands. As a happy and satisfied iPhone 4 user, I can safely say the problem has been majorly blown out of proportion.
I might also add that it has been a relatively short amount of time since 4.0 was released to put out a major .1 update. By comparison, iOS 3.0 was released June 17 2009, with 3.1 not until September 9 (though there was a minor 3.0.1 update at the end of July). Is this merely a marketing tactic to combat the iPhone 4's "death grip" media blitz, or will we see some great new unannounced features sooner than we thought? Certainly the update is welcome either way.
Follow Mike Keller and GeekTech on Twitter!