Good news for those salivating for the Droid X; Verizon says there will be no shortage for the much anticipated phone. Launch day for Motorola's Droid X is Thursday, and despite long delays for the HTC Droid Incredible, Verizon insists retail shoppers and those who pre-ordered the Droid X will not be disappointed. Several Websites are reporting that individual Verizon Wireless stores have indicated ample stock. Verizon spokesperson told CNET that it has "done everything possible to ensure we have inventory to meet customer needs."
The Droid X will be at the top of Motorola's Android lineup and in direct competition with Apple's iPhone 4. The phone features a long list of features including an 8-megapixel camera, 720p video recording, and a HDMI-out feature not currently available on the iPhone.
Apple's Stumble is Droid X's Gain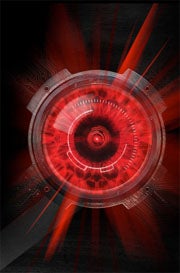 For Verizon and Motorola the launch of the much anticipated Droid X couldn't come at a better time. The highly-rated Droid X arrives in the same week Consumer Reports gave the iPhone 4 a do not recommend rating for it's antenna issues. Motorola has even attempted to capitalize on those issues with the Droid X, publishing an ad in the New York Times June 30th which listed the phone's features and ended with a jab at the iPhone: "And most importantly, it comes with a double antenna design. The kind that allows you to hold the phone any way you like and use it just about anywhere to make crystal clear calls."
Frustrated with the iPhone's reception problems and being tied to AT&T, some current or potential iPhone customers may instead turn to Verizon's Droid X. Apple reportedly sold close to 1.5 million iPhone 4 handsets on launch day, with over 600,000 of those sold as pre-orders on the company's Website. Best Buy has started and stopped pre-orders for the Droid X two times, and is guaranteeing that all pre-orders of the phone will be filled tomorrow, a promise Apple was not able to make for all those who pre-ordered the iPhone. Retail stores are also rumored to have 50-100 handsets on hand for launch day, with over 30,000 in regional warehouses available to ship overnight if those handsets sell out.
The Android market is growing rapidly, increasing by 44 percent from February to May of this year, according to comScore. An unannounced Droid 2 was also pictured in a leaked copy of Verizon's summer device catalog that surfaced this morning, indicating there are many more new Android handsets on the horizon.
Watch your back Apple: the Android army appears to be headed your way.
Are you planning on purchasing a Droid X tomorrow? What made you choose the handset over the iPhone 4?