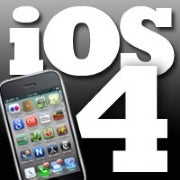 Apple has released the beta version of iOS 4.1 to developers just days before the company's anticipated iPhone 4 press conference. Apple has been working quickly to get this update out the door to iPhone users to address the iPhone 4's well-publicized signal reception issues. But Apple has also added a few more rumored tweaks and maybe even some bad news for the jailbreak community.
Here's what's going on:
Fewer (but taller) bars in more places

(Above image shows signal bars on iOS 4; lower image shows signal bars on iOS 4.1. Photo courtesy of Gizmodo.)
It didn't take long after the iPhone 4 launch for users to complain of signal loss and dropped calls when they covered the lower part of the iPhone 4 with their palm–a feature now known as the iPhone 4 death grip. Apple responded to the complaints by saying it was "stunned" to find out it had been using a formula for measuring cellular signal strength that was "totally wrong." The company promised a fix in iOS 4.1.
Developers got their first look on Wednesday at Apple's promised fix for the iPhone's signal reception display. The new display uses AT&T's recommended formula to measure signal strength, and Cupertino says the new display is more accurate. Apple has also made the first three reception bars taller so they will be easier to see. "The real signal strength remains the same, but the iPhone's bars will report it far more accurately," Apple said earlier this month.
Can you hear me now, Apple?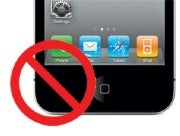 Of course, Apple's promised fix doesn't really address complaints of some users who reported not only signal degradation, but complete signal loss making a phone call impossible. So far, it appears the new update doesn't fix any problems associated with signal loss. Many commenters on the MacRumors forums say dropped calls caused by the death grip are still a problem, and MobileCrunch has also published a video showing the death grip in action on an iPhone running iOS 4.1 beta.
Scarlet letter for JB community?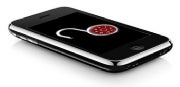 There have also been rumors floating around that the new beta version of iOS 4.1 will include a jailbreak watermark that will let Apple identify devices that have been jailbroken, even if you restore the device. The rumor appears to originate with an Oregon State University student and iPhone blogger named Kento Ito, known as alchemistmuffin on Twitter. Ito said in a tweet that Apple included "new encryption technology [with iOS 4.1] that will constantly check if iPhone or iPod touch, have been jailbroken…this watermark cannot be removed, even if reverted to unjailbroken status."
However, it appears jailbreakers have nothing to worry about. Musclenerd, one of the master jailbreak specialists on the iPhone Dev Team says the rumors are false. "The "watermark" rumors are untrue," Musclenerd said late Wednesday.
The iOS 4.1 beta may also fix a proximity sensor issue that caused some people to accidentally hang up or press a phone key during a call, according to Gizmodo.
It's unclear when the official version of iOS 4.1will see its public release, but perhaps Apple will make an announcement during its iPhone 4 press conference on Friday.
Death Grip in action:
Connect with Ian on Twitter (@ianpaul).