Research In Motion (RIM)–maker of the semi-ubiquitous BlackBerry smartphone–revealed a slick, iPhone-esque preview of the upcoming BlackBerry 6 (BB6) platform yesterday. While RIM owes it to its loyal customers to keep up with the competition in terms of innovative features, the reality is that BlackBerry is so entrenched in the enterprise that switching platforms would not be a good business decision in most cases.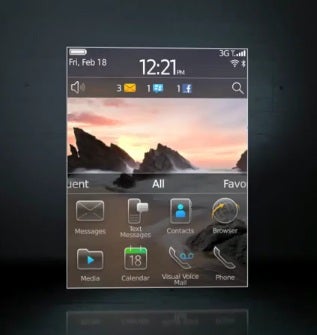 The next-generation BlackBerry OS has the look and feel of the iPhone, or cutting edge Android smartphones–adapting many of the features and functions that have become more or less standard like a touchscreen display and pinch-to-zoom. Companies and business professionals that use BlackBerry smartphones will appreciate the makeover, but BB6 is very little threat to the other smartphone platforms, and the other smartphone platforms are not as big a threat to RIM as they could be because of how established BlackBerry is in the enterprise.
Yes, the iPhone 4 is an awesome device (current issues notwithstanding), and Android smartphones like the EVO 4G and Droid X offer compelling alternatives. Yes, BlackBerry is just playing a game of "me too" catch up. But, as evidenced by the number of businesses clinging to Windows XP and Internet Explorer 6, maintaining the status quo is a very compelling argument even when there are superior, more stable, and more secure alternatives available.
Switching platforms is not as simple as just picking a new smartphone. Companies have entire infrastructures built around BlackBerry, and managing BlackBerry devices through the BlackBerry Enterprise Server (BES). The IT staff understands how to configure, troubleshoot, and support the BlackBerry environment.
The users are comfortable with the BlackBerry culture. They are familiar with BlackBerry conventions and BlackBerry apps, and they understand how to navigate the BlackBerry interface to maximize efficiency and productivity.
While the iPhone and Android smartphones are hip, cool, and exciting, the fact is that "hip", "cool", and "exciting don't make a very convincing business case for abandoning years of investment and an existing infrastructure to switch mobile platforms.
There is no denying that RIM's market share has declined–mostly at the hands of the iPhone due to Apple's extensive efforts to court IT departments and establish corporate credibility. Those efforts, however, work better with smaller organizations that represent the "low hanging fruit" and can transition from one platform to another more easily, and the stubborn denial of iPhone 4 issues threatens that relationship.
At this point, the market share has reached equilibrium, with many of the remaining RIM customers being shackled to the BlackBerry platform whether they like it or not. I am not suggesting that RIM need not compete–but companies have a huge investment in BlackBerry, and IT departments are much more likely to stick with the devil they know than to start over with the smartphone flavor of the week.
You can follow Tony on his Facebook page , or contact him by email at tony_bradley@pcworld.com . He also tweets as @Tony_BradleyPCW .