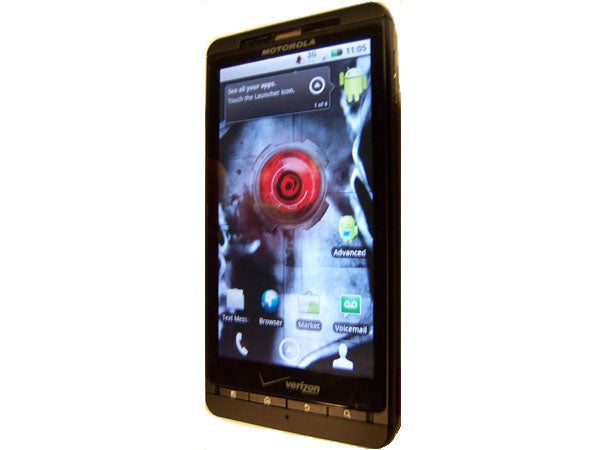 Thursday is Droid X launch day in the United States, and Android fans across the country are looking to grab the highly anticipated follow up to the original Motorola Droid. There have been a lot of rumors and news reports circulating about this device including questions about availability and supplies, how it stacks up against that other new smartphone and whether you can root (jailbreak) the device for your own Android pleasure.
There have been a lot of questions circulating about the Droid X, so let's get started with some answers.
What's the Droid X Packing?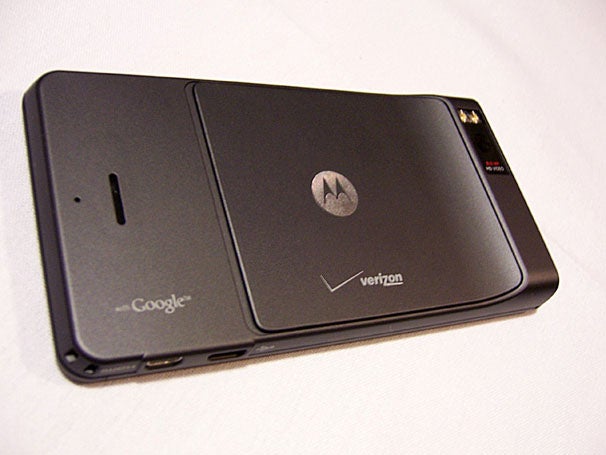 The latest addition to the Android smartphone family includes a 4.3-inch screen with 480-by-854 resolution, an 8-megapixel camera with dual LED flash, 720p high-resolution video recording, 3 microphones for enhanced noise canceling, expandable SD storage and a 1 GHz processor. If that wasn't enough, the Droid X is also boasting a healthy battery life, Flash Player capable (coming soon with the Android 2.2 update) all topped off with a new version of Motorola's Motoblur overlay.
The Results Are In
The Droid X isn't only a hit with Android fans, but the critics are liking it too. PCWorld's Droid X review gave the device 4.5 stars out of 5 for its large screen and intuitive software, but the handset's interface was also found to be a bit sluggish at times. Meanwhile ZDNet called the Droid X, "bigger, badder, better," while Engadget says the Droid X is "pretty enjoyable" but lacks some of refinements of HTC's Sense UI. However, the gadget blog also says the Droid X has the potential to become "the best Android phone ever made."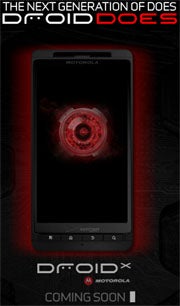 Where can I get it?
The Droid X will be available at Verizon stores and Best Buy locations across the United States. But if you haven't pre-ordered the device then you may have some difficulty getting one on Thursday. Best Buy has already offered two rounds of Droid X pre-orders, and in its forums the retailer says it can't even guarantee a Droid X at launch for all of its pre-orders. Then again, while the Droid X may be popular it's unlikely you'll see iPhone 4-length lines, so you just might get lucky enough to grab a phone. Of course, another alternative is to be patient and order the Droid X online.
What's the pricing like?
Verizon pricing for the Droid X is pretty standard for a smartphone. New customers and those eligible for an upgrade can get the phone at the subsidized price of $200 with a two-year contract. The unsubsidized cost for the phone is $569.
TIP: Make sure you can commit to the Verizon and the Droid X for the full two years, because this smartphone has a $350 early termination fee. Ouch.
Inventory issues
Best Buy states right on its Website that "there might be inventory shortages" for the Droid X, and purported screenshots have leaked online showing an average of 20 devices per Verizon retail store across the country. But rumors of Droid X shortages may turn out to be false as the day plays out. Phone calls by a number of blogs to retail locations indicates an average of 50 to 100 devices per store, and Verizon recently said it has "done everything possible to ensure we have inventory to meet customer needs."
What Flavor does it come in?
The Droid X will launch with Android 2.1 (eclair), but Motorola plans on issuing an over-the-air update later this summer for the Droid X that will switch it over to Android 2.2 (Froyo), the Flash Player capable version of the Android OS.
Root the Droid X…into a Brick?
Someone going by the name 'p3droid' commenting on the My Droid World forums has written a detailed piece saying that rooting (jailbreaking) the Droid X may be extremely difficult. Motorola has reportedly included an eFuse chip in the Droid. The chip is designed to verify that several pieces of the Droid X software including the device firmware, software kernel and bootloader version are intact before starting up the device. If the eFuse chip doesn't find the right information: BOOM! Enjoy your new 5.4-ounce paperweight, because you won't be able to do much else with it.
This doesn't appear to be an overblown rumor either, unlike the recent iOS 4.1 watermark rumor, since Motorola has posted a statement about rooting the device on its developer forum. "Securing the software on our handsets, thereby preventing a non-Motorola ROM image from being loaded, has been our common practice for many years," Motorola said.
A ROM is basically a new version of the Android OS that you can load onto your phone. ROMs are used to unlock device or system capabilities that may have been hidden by the manufacturer, or a ROM can simply create a new Android user interface that you might prefer.
Since Android is an open source operating system and the source code is freely available, many hackers have taken to building their own ROMs and distributing them to users–Cyanogen being the most famous one. Rooting Android devices has become a popular pastime for tech-minded Android users, but rooting may be more difficult with the Droid X thanks to Motorola's kill switch.
What about the Apps?
The Droid X comes pre-loaded with a number of Google applications including Gmail, Maps, YouTube, and Google Talk and others. But there's a whole world of Android applications out there ready for you to try out. If you're new to the Android world then you should get started with this guide about how to install and manage apps in Android Market. Also, check out DoubleTwist's online catalog to the Android Market viewable through any Web browser.
The iPhone 4's problems may play into an advantage for the Droid X's early days, but just how well does the Droid X stack up against the iPhone 4? For a detailed look you can check out PCWorld's two article devoted to this topic: iPhone 4 vs. Droid X: A Head-to-Head Comparison and Droid X vs. iPhone 4: Spec Smackdown. (Click on chart to Enlarge) Here are some of the highlights:
Display: If screen size is your thing, then there's no comparison: the Droid X's 4.3-inch screen is the clear winner over the iPhone 4's comparatively puny 3.5-inch display. But hold on, because when it comes to resolution the iPhone 4 blows away the Droid X thanks to Apple's Retina Display that boasts 640-by-960 resolution. The Droid X, meanwhile, has to make do with 480 x 854.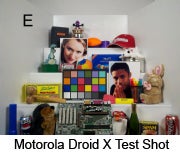 Camera: The Droid X's 8 megapixel camera with its dual LED flash chews up the iPhone 4's 5-megapixel camera with one LED flash. Doesn't it? Not according to PCWorld's camera tests the iPhone 4 beat out the Droid X for its "well-exposed, brightly colored images." Although, the Droid X was superior in terms of image sharpness and less visible distortion. Both handsets can capture 720p video.
Storage: The iPhone comes with either 16GB or 32GB storage,while the Droid X is sporting 8GB with an expandable microSD slot that supports up to 32GB for a maximum 40GB.
So that's a quick rundown of everything you need to know about the Droid X. Now good luck out there, stay safe, and if you're lucky the next sound you'll hear from your phone will be, "Drrroooid."
If you're not getting a Droid X today, but wish you were you can still have a little fun with the device. Check out Motorola's dedicated Droid site on a Webcam-enable computer to use the site's face tracking feature. This will let you control some of the Website navigation just by moving your head, so you can get a 3D look at the Droid X. Eat your heart out Opera.
Connect with Ian on Twitter (@ianpaul).