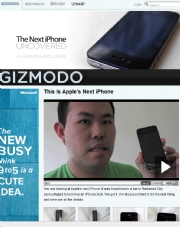 A California judge agreed to withdraw a search warrant against Gizmodo editor Jason Chen and return computers, hard drives, and other electronics seized on behalf of the San Mateo, Calif., District Attorney's Office. The move comes after Chen voluntarily agreed to turn over key information to authorities regarding the case of Apple's missing iPhone 4. However, the police investigation into the iPhone 4 prototype continues.
Chen's computers and hard drives were confiscated on April 23 after Gizmodo obtained a prototype of the iPhone 4 and published pictures and information about the device. The warrant was issued as part of an investigation over the possible theft of that phone.
Gawker, Gizmodo's parent company, has argued that the confiscation of Chen's computers was illegal under the California Penal Code. Section 1070 of the Evidence code prohibits the government from seizing items that a journalist has with the intention of sharing with the public, even if those items are suspected of being obtained illegally. Gawker paid $5,000 for the prototype phone, which was reportedly left accidentally by an Apple software developer at a bar in Redwood City, California.
Friday's ruling returns all of Chen's seized items back to him including four computers, two servers, and an iPhone. It also ends the current battle between Gawker and the court on the legalities of searching the bloggers home. "All of the legal and First Amendment issues are now moot." according to San Mateo County Chief Deputy District Attorney Stephen Wagstaffe in an interview with Wired.
While the ruling does return Chen's belongings, there is no word on whether Gawker or Chen will pursue further legal action against the government for the acquisition of those items.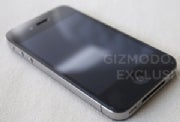 The possible theft of the phone is still under investigation. Wired identified the person who sold the iPhone to Gawker as 21-year-old Brian Hogan, however the DA has indicated that Hogan is only one of several current suspects in the case. Neither Gawker or Chen himself have ever been named as suspects in the theft of the phone.
The result of the case does however lack a ruling as to the legality of the seizure of Chen's computers to begin with. While many organizations including the Electronic Frontier Foundation who worked with Gawker on the case, declared that the blogger was protected under the Privacy Protection Act and California's shield laws, with no clear ruling in the case it will be more difficult to back those claims up should another blogger be put in the same position in the future.
What do you think? Sure, it gets them their stuff back, but should Gizmodo give information over to the court?