Remember the good old days, when software came with nice, big instruction manuals? These days it seems like you're expected to figure everything out on your own–or buy a pricey how-to book.
For example, suppose you're making the move to Microsoft Office 2010. Don't expect to find a manual in the box.
Thankfully, there are a couple good Office 2010 resources available, and they're both free.
First Look: Microsoft Office 2010 from Microsoft Press is a 186-page e-book (in PDF format) that highlights the changes in this version of the suite, focuses on each application in turn, and provides examples on integrating each application and sharing data between them.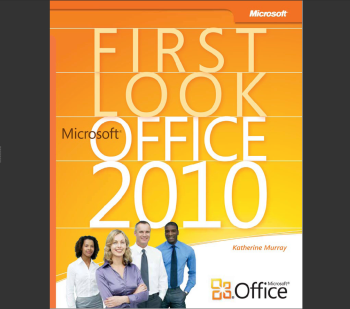 It's a little disappointing that the screenshots aren't in color, but otherwise this is a fine introduction to the new suite.
It's also fairly novice-centric. For more tech-savvy users there's Getting Started with Microsoft Office 2010, an IT-oriented guide available in Word, PDF, and XPS formats.
By "IT-oriented" I mean it's intended for folks who are helping other folks learn Office 2010. Even so, this 259-page e-book covers every new and changed feature, so if you're not intimidated by geek-speak, you're sure to find some useful info here.
Of course, PC World offers plenty of handy info as well. Start with our visual tour of what's new in Office 2010, then check out Yardena Arar's exhaustive review of the suite.