The joint venture of Nokia Siemens Networks has agreed to purchase the network equipment division of Motorola for an estimated $1.2 billion. Motorola's loss is Nokia Siemens' gain, as the acquisition catapults it into the number three spot for wireless network vendors in the United States, and comes with established customer relationships Nokia Siemens can build on.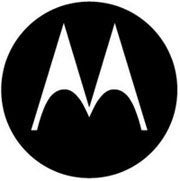 With the purchase of the Motorola wireless network equipment unit, Nokia Siemens will take on approximately 7,500 Motorola employees. The deal also gives Nokia Siemens solid relationships with Clearwire, Sprint Nextel, Verizon Wireless, Vodafone, Japan's KDDI, and China Mobile.
Rajeev Suri, chief executive officer of Nokia Siemens Networks, commented in a Nokia Siemens press release "Motorola's current customers will continue to get world-class support for their installed base and a clear path for transitioning to next generation technologies while employees will join an industry leader with global scale and reach. Nokia Siemens Networks will see the benefits of a deal that is expected to enhance profitability and cash-flow and to have significant upside potential."
Cisco is the big dog on the block. Cisco has established itself as the de facto network equipment vendor–the name that automatically pops into the minds of most people when they think of networking equipment–whether wired or wireless. Bigger is not always better, though, as smaller competitors are often more agile and more aggressive.
However, it won't necessarily be smooth sailing for Nokia Siemens. The differences in business processes, accounting practices, logistics, and other aspects of the two entities are often complex and cumbersome to integrate.
Operating the Motorola business as a separate unit would still provide relationships and revenue that Nokia Siemens doesn't currently have. But, maximizing the acquisition will depend on successfully merging the operations of the two companies and streamlining development, manufacturing, distribution, and service to function as efficiently and effectively as possible.
The purchase comes at a good time, though–with an increasing demand for wireless networking infrastructure, and with all of the major wireless carriers in the United States either actively involved in deploying and implementing next-generation LTE / 4G networks, or preparing to do so in the very near future.
"As customers look to transition from CDMA networks to next generation technologies, the addition of the Motorola wireless network infrastructure business is targeted to ensure that we are well placed to meet those needs," said Bosco Novak, head of Customer Operations at Nokia Siemens Networks.
"Verizon views today's announcement as good news for the global wireless industry," said Richard J. Lynch, executive vice president and chief technology officer of Verizon. "This deal brings together two important Verizon suppliers; we look forward to our continuing work with Nokia Siemens Networks."
Motorola intends to also spin off the division responsible for cell phones–developing hit smartphones like the Droid X, but that plan has been postponed due to heavy losses in that unit. The spin-off of Motorola Mobility–as it will be named–is not scheduled for early 2011.
You can follow Tony on his Facebook page , or contact him by email at tony_bradley@pcworld.com . He also tweets as @Tony_BradleyPCW .