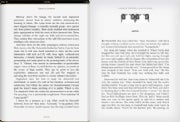 Amazon says its Kindle e-book sales are three times larger than they were last year, and it sells 43 percent more Kindle e-books than hardcover books on average. It's pretty clear that people are adopting Kindle Books, and e-books in general, at a faster rate than any other book format. But Amazon's announcement also leaves me wondering just how important e-books are right now. Are hardcover books the proverbial "canary in the coal mine," foretelling the demise of the paper book? I'm not so sure.
One thing is obvious: Kindle books are growing…fast
Kindle's e-book business is now growing larger than its hardcover book sales. Amazon said that over the past three months Kindle Books have outpaced hardcover book sales by 43 percent. Even more amazing is the fact that over the past month, presumably between mid-June and mid-July, Kindle Book sales have outpaced hardcover sales by 80 percent. Those numbers also exclude free public domain books that Amazon offers for the Kindle including classics like Mark Twain's Huckleberry Finn or Tolstoy's War and Peace.
E-books are still a fraction of publishing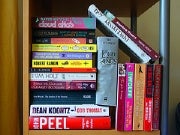 It's easy to get carried away with this news and believe that e-books are absolutely killing the hardcover book market. But that's simply not the case. Amazon's e-book sales numbers only tell part of the story. E-book growth is strong, but physical book sales are still growing — albeit at a slower pace.
The most recent sales numbers from the Association of American Publishers says e-book sales grew by 163 percent in May and have already grown by 207 percent in 2010 compared to 2009.
So it's clear that e-books are a fast growing market, but adult hardcover books were also on the rise in May and grew by 43.2 percent for a total of $138.5 million in sales. During that same period, there were also $58.1 million worth of children's hardcover books sold, and hardcover sales from university presses would tack on another $4.1 million for a total of $201 million in hardcover sales. Meanwhile, e-book sales for the month of May totaled just $29.3 million.
How does the Kindle really fit in?
Kindle e-book sales are up, and so are Kindle device sales. Amazon said that Kindle device sales tripled after a recently announced price cut, and the Kindle was already the bestselling item on Amazon.com before the drop in price. But are people reading Kindle Books on Kindles or on Kindle software? You don't necessarily need a Kindle device since you can read Kindle Books on a Windows or Mac PC, the iPhone, iPod Touch, iPad, as well as Android and Blackberry devices. So how many people out there are actually reading on a physical Kindle versus Kindle software? That would be an interesting thing to know, and would tell us more about how popular the Kindle is than what Amazon has shared so far.
Do these numbers really mean anything?
It's hard to know for how Amazon's sales compare to competitors such as its newest rival, Apple's iBooks software for iPad, iPhone and iPod Touch. The assumption is that Amazon must be selling more than the iPad since the Kindle has been around for much longer, Amazon's business is huge and the Kindle is the company's number one selling item. But who knows for sure? The latest numbers from Apple were that it had sold 1.5 million iBooks in the first month of operations. So how does Kindle compare to that? All we know for sure is that Kindle is selling more e-books than hardcover books and its e-book sales have tripled in recent months compared to the same time last year.
That's still impressive, but it would be more impressive if we could see just how significant the Kindle is compared to Apple iBooks, Sony Reader, and Barnes & Nobles' Nook.
Connect with Ian on Twitter (@ianpaul).