It's good to see the smart folks at Google Search are keeping a close eye on the competition. The company's official blog today announced a series of minor but useful tweaks to the popular Google Image Search, which has mushroomed from a relatively tiny index of some 250 million images when it launched in 2001 to more than 10 billion today.
Some of the new features are, ahem, borrowed from Microsoft's third-place Bing search engine, which has endeavored to out-innovate Google Search ever since its May 2009 debut.
Google's most notable Bing-like upgrade is called "instant scrolling." Rather than view a static page of thumbnail images, and then click a link at the bottom of the page to see more, you can now view images as one continuous scroll. (Actually, this feature predates Bing. Microsoft's long-forgotten Live Search had it too.)
Google Image Search displays up to 1,000 thumbnails per page. I tested Bing's auto-scroll feature, which maxed-out at 985. Take that, Bing.
Another of Google's Bing-esque upgrades is a hover pane that appears when you pause the cursor over a thumbnail. While Bing's pane shows only details about the image, such as resolution and file size, Google displays a larger preview as well.
And then there's Google's new "dense tiled layout" that crams more thumbnails on a page. Bing offers this too, as the flexibility to shrink or enlarge the images. Here's a quick comparison of Google's new and old titled layouts.
First the new Google Image Search: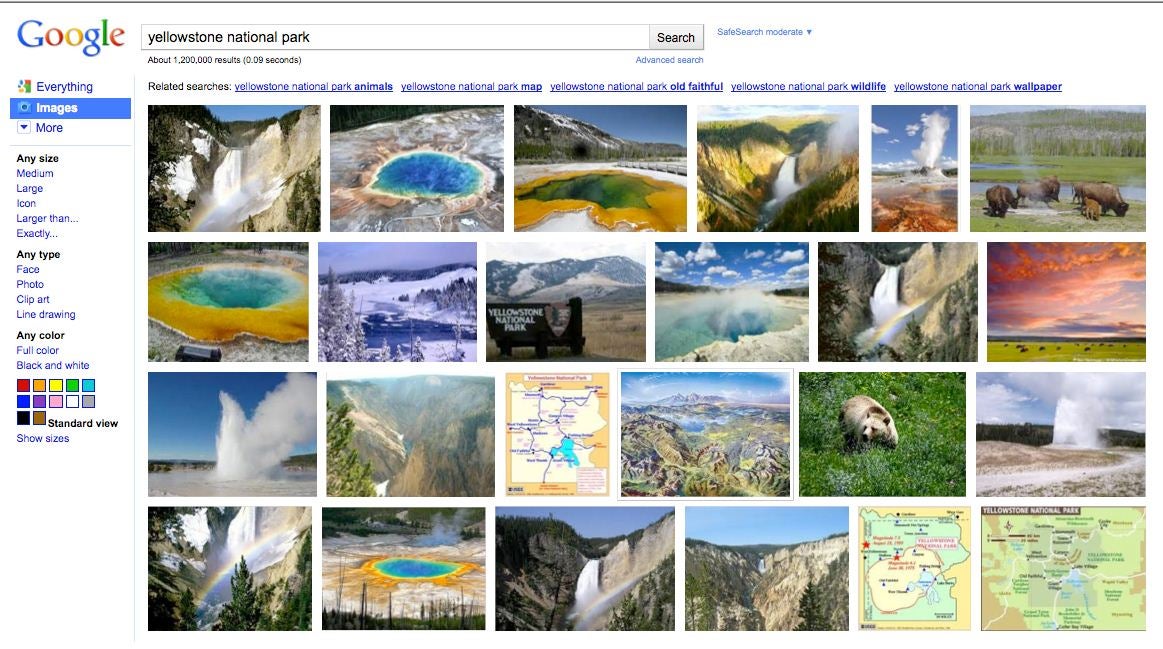 And now the old: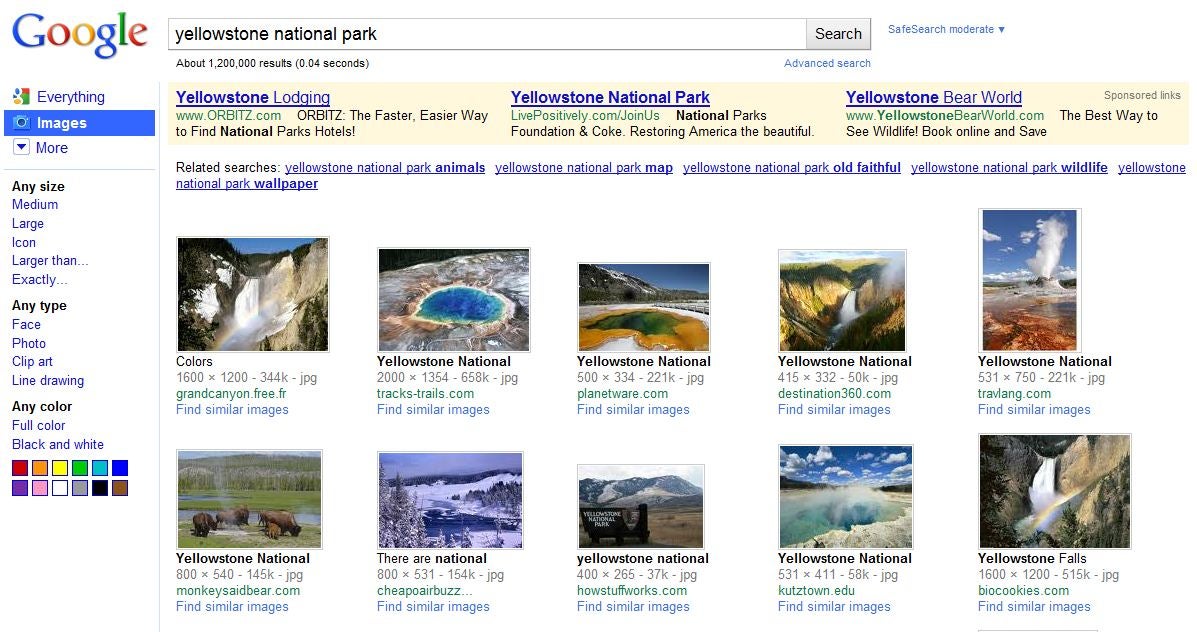 Here's a view of Bing's titled layout (which is adjustable):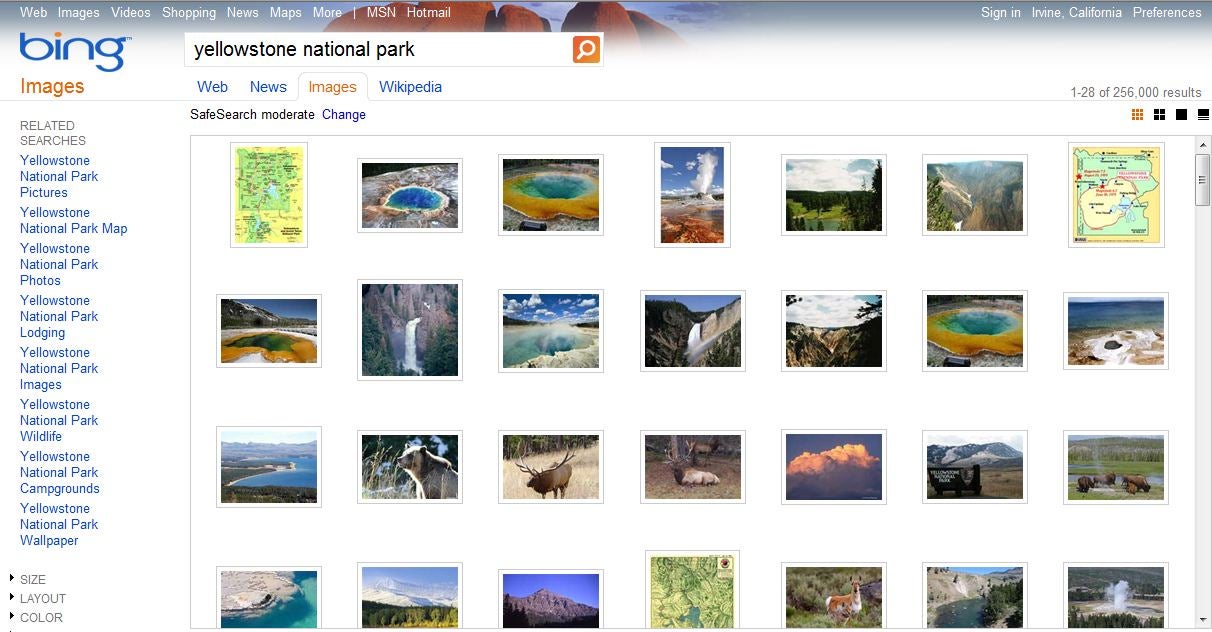 Not all of Google Image Search's new features work just yet, but Google plans to roll them out over the next several days.
Other upgrades include larger thumbnail previews–ideal for today's higher-resolution displays–and improved keyboard navigation. For instance, you can use the Page Up / Page Down keys to scroll through multiple pages of images–a real time-saver.
Also new: When you click on a thumbnail, a new "landing page" launches to display a larger copy of the image; the website that hosts the image is visible behind it.
And finally…one for the ad department! Google Image Search has a new ad format called Image Search Ads. Yes, advertisers can include a thumbnail image beside its lines of text. It had to happen sooner or later.
So, Google Image Search fans, how about a quick round of applause for Bing? Competition has made your search experience a little better.