Apple's earnings call had investors popping corks, but for Apple news junkies details on iPods, Macs, and the mention of two new mystery products was really all they cared about. First, the impressive numbers; then, the hidden gems.
On Tuesday, Apple reported its most successful financial quarter with $15.7 billion in revenue, up by 62 percent compared to the same time last year. Overall, Apple sold 8.4 million iPhones, 9.41 million iPods, 3.47 million Macs and 3.27 million iPads.
Most of the earnings call (you can read the full transcript here) focused on the numbers. But Apple did slip a few interesting gems that hinted at what Apple is thinking, what it sees in Apple's future, and the potential fate of your favorite Apple gadgets.
Here are some of the highlights.
Not Dead Yet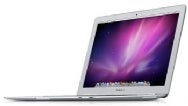 Ever since the iPad launched, critics and pundits have been wondering if Apple's latest device would eat away at the company's home computer business. For most people, these critics reasoned, the iPad would be all the computer they would ever need since you can use the device to do light e-mail, surf the Web, look at spreadsheets and watch videos. Fuel was later added to the death-of-the-PC fire after Apple decided to shift the focus during its annual developers conference from Mac OS X to iOS 4.
Well, don't count out the Mac just yet. Apple said its sales of Mac computers grew by 33 percent compared to the same period last year. All told the company said it had sold 3.47 million Macs during the most recent quarter. That's a pretty healthy report for a business that everyone thinks is dead, dying or about to be executed.
Tonight, We Dine on Mac
Then again, maybe the demise of the Mac wouldn't be such a big loss for Apple. Toward the end of Tuesday's earnings call, Apple COO Tim Cook said there is still room for growth for the Mac. But then Cook added that "if it turns out that the iPad cannibalizes PCs, then I think it is fantastic for [Apple] because there's a lot of PCs to cannibalize."
100 Million
Apple also said it has now sold more than 100 million iOS devices including iPhone, iPod Touch, and the iPad, since the original iPhone launched in 2007. To put that number in perspective, Research In Motion announced in June that it had sold its 100 millionth Blackberry device since launching the device in 2002, according to Information Week. Of course, that's a bit of an unfair comparison since Apple sells two iOS devices that are much cheaper than the Blackberry, the iPod Touch and iPad. So a fairer comparison would be total iPhone sales versus total Blackberry sales.
Bumper Cases
Apple recently announced it was going to offer free bumper cases to iPhone 4 customers as a fix for the device's signal loss issues. On Tuesday, the company expects all those iPhone 4 bumpers, and other free cases its offering, to cost the company about $175 million.
What's Bhind Apple's Curtain?
Apple has also hinted that it has new Apple gadget goodness coming later this year. "It was a phenomenal quarter that exceeded our expectations all around," Steve Jobs, Apple's CEO said in a company statement. "And we have amazing new products still to come this year."
So what has Apple got up its sleeve? My best guess is that we're going to see the oft-rumored overhaul to Apple TV that could bring streaming television to the set-top box. It's also possible we might see iTunes in the cloud. Then again, since the next annual event on Apple's now-predictable announcement schedule is iPods, maybe the iPod Touch will be getting front- and rear-facing cameras.
Eight Percent
Apple reported $15.7 billion in revenue for the recent quarter, and $1.27 billion of that revenue came from iPads and iPad accessories. That puts the iPad at about eight percent of Apple's business for the most recent quarter. It will be interesting to see if demand stays that strong in the coming months. Apple recently announced it would be launching the iPad in nine more countries by Friday, and promises the device would be landing in even more regions around the world by the end of 2010.
If you want to listen to the whole earnings call you can find it on Apple's Website (Quicktime required) or you could head over to Seeking Alpha to read the unofficial transcript.
Connect with Ian on Twitter (@ianpaul).