HP appears to be pursuing a dual-tablet strategy including both Windows 7 and WebOS among the platform portfolio. Assuming both tablets eventually see the light of day, which one makes a more compelling platform for mobile business professionals?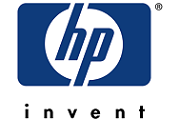 It was recently revealed that HP has "shelved" development of an Android tablet. That move seems perfectly reasonable given that HP just spent $1.2 billion to purchase Palm and its competing WebOS platform. However, it would also make sense if HP abandoned the Windows 7 Slate and just focused on the WebOS tablet.
A cached Google page displays the HP catalog of computing products, and if you scroll way down you will encounter a handful of HP Slate 500 model options. The page for each model is a tad sparse–but so is every other product on this particular site so I guess we shouldn't expect much in the way of technical detail.
The product description on the Web page describes the Slate 500 models this way: "No matter where you are or what kind of fun you're in the mood for, the HP Slate 500 is all you need. Exclusive HP software gives you access to photos, videos and everything on the Internet with just a touch, while Windows 7 Premium gives you the power to do what you want. The unique design and 22.6 cm (8.9″) screen put the full Internet in your hands, while two cameras (video and still) let you capture life as it happens or participate in web conferencing. Adjust the screen orientation to fit your content and use the pen to write or draw as if on a piece of paper. Whatever you want to do, the HP Slate 500 helps you do it–and makes it more fun too."
Assuming this text is legitimate, the Slate seems to be suffering from a severe identity crisis before it's even available. There is demand for a Windows 7 tablet to compete with devices like the Apple iPad, but the primary reason for that demand is to provide a more business-centric tablet platform. The abundant use of the word "fun", and bizarre focus on entertainment seem targeted at competing head-on with the iPad tablet culture, while Windows 7 Premium (which–by the way is not even an actual version of Windows 7) and mention of Web conferencing seem aimed at more business-like pursuits.
The mention of using a "pen to write or draw as if on a piece of paper" implies that the display will not be a capacitive touchscreen like the iPad, or the vast array of smartphones available today. It sounds more like the old school attempts at pen-based tablets built on Windows that have already failed aside from niche use.
At the same time, HP also applied to trademark the name PalmPad–ostensibly the brand HP will use for its WebOS tablet line. Given the choice between an HP Slate built on Windows 7, and an HP PalmPad built on WebOS, users will have to weigh the pros and cons to determine which makes a better mobile computer for business use.
The Slate will essentially be a notebook, or netbook, squeezed into a tablet form factor with pen-based input. The primary advantage that the Slate has over the PalmPad–or other tablets built on a mobile OS–is the use of Windows 7. The applications users are already comfortable with and rely on to conduct business will install and work the same way on the Slate as they do on a desktop.
It's hard to imagine, though, being able to match the instant-on capabilities and battery life of the iPad running Windows 7. The WebOS-based PalmPad, on the other hand, would seem to offer the advantages of the iPad, while also including features like expandable memory and a front-facing camera that are lacking in the Apple tablet.
Obviously, until both the HP Slate and the HP PalmPad are actually launched it is impossible to compare them head-to-head. Based on early circumstantial evidence and speculation, though, I don't have much hope for the success of the Slate.
You can follow Tony on his Facebook page , or contact him by email at tony_bradley@pcworld.com . He also tweets as @Tony_BradleyPCW .
Note: When you purchase something after clicking links in our articles, we may earn a small commission. Read our affiliate link policy for more details.