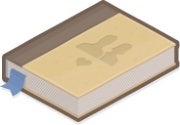 As the number of Facebook users hit 500 million, Facebook wants you to remember how awesome it is with Facebook Stories.
To that end, the social network has launched Facebook Stories, a user-created collection of anecdotes on how Facebook affects people's lives. The site offers an interactive Bing-powered map that you can zoom into different parts of the world and click on stories – represented by blue icons.
There's the tale of Denmark's Prime Minister Anders Fogh Rasmussen, jogging with 100 people he met through Facebook. Or the person who turned her 31-acre horse farm into a non-profit horse rescue service after reading about animal cruelty on Facebook. Or the simpler tales of lost dogs found and missing wallets returned.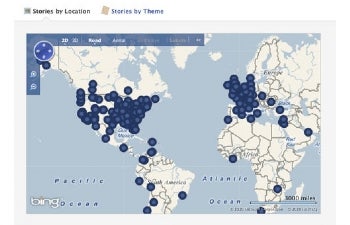 More than a source of heartwarming human interest stories, Facebook Stories serves as a reminder of why people use the social network, and it couldn't come at a better time.
In May, Facebook was pressured to revamp its approach to privacy. The site pushed for new users to share more information by default in late 2009, and then stretched the sharing of data beyond Facebook's domain, automatically letting friends see your activity on select websites such as Yelp and Pandora. Facing a potential user backlash and heat from politicians, Facebook eventually responded with new privacy controls, but not without taking a hit to its reputation.
Facebook has also enraged users with drastic redesigns, and it's come back to haunt the site. A recent survey by the the American Customer Satisfaction Index put Facebook in the bottom five percent of private sector companies included in the survey. Site redesigns, spam and the technology that controls news feeds were the main reasons customers cited dissatisfaction with the website.
Meanwhile, Facebook's "Like" button has spread throughout the Web. That's great for Facebook — it gives the site heaps of data while raising the site's profile — but it also loses sight of Facebook's original mission, to connect people.
So I'm not surprised to see Facebook chief executive Mark Zuckerberg introducing Facebook Stories personally, with a video and blog post. This is Zuckerberg appealing directly to you, reminding you that those personal connections will continue to suck you into Facebook. You're going to keep visiting, the site's going to keep gathering more active users, and Facebook will continue to rule the Web, gripes about layout and privacy be damned.