Microsoft has figured out a way to ensure its Windows Phone 7 Series devices end up in more hands than its ill-fated Kin device: give all of Microsoft's 90,000 employees a Windows Phone 7 device. The company made the commitment during the Microsoft Global Exchange (MGX) conference this week. The good news was first tweeted by Charl Lee-Pearce, a senior marketing manager for emerging media at Microsoft.
(See related: Windows Phone 7 Series: Everything You Need to Know)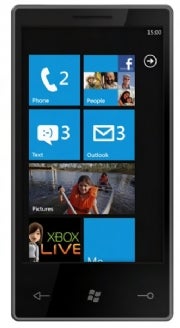 The software giant routinely gives its employees access to new software products through a process known as "dogfooding." So I guess it's not that surprising that Microsoft would want its entire team to be toting Windows Phone 7 devices as well. Apple reportedly made a similar decision in 2007 offering all Apple employees an iPhone for a total estimated cost of $12 million, according to Engadget. Microsoft's employee giveaway could also relieve CEO Steve Ballmer from the burden of faux-stomping employee-owned iPhones during company events.
Windows Phone 7 was recently released as a technical preview to developers in anticipation of the smartphone platform's official holiday season release. So far, early reaction to Microsoft's attempt to revitalize its mobile device software has been met with mixed reactions. Boy Genius Report said Windows Phone 7 was "packed full of clean, modern, and sometimes even beautiful design elements." Engadget said "Microsoft could have an exceptionally solid version-one product" in Windows Phone 7 if they added a few rudimentary features like multitasking and cut-and-paste. But InfoWorld's Galen Gruman was completely nonplussed by the smartphone platform saying it will be a "disaster." Gruman took issue with Windows Phone 7's "awkward and unsophisticated" user interface, and its "backward set of technologies" under the hood.
(See related: Windows Phone 7: An In-depth Look at the Features and Interface)
Despite Gruman's reservations, however, major mobile phone manufacturers are lining up to produce versions of Microsoft's latest mobile device. Asus, Dell, LG, HTC and Samsung are all planning on making WIndows Phone 7 devices before the end of the year, according to the tech blog Pocket-Lint. Developers, on the other hand, may not be won over by Windows Phone 7 just yet. A recent poll of 1,000 developers by Appcelerator found that only 34 percent were interested in creating applications for Windows Phone 7 compared to 81 percent interest in Android and 87 percent interest in the iPhone.
Connect with Ian on Twitter (@ianpaul).