It's official: Barnes & Noble has launched its Nook for Android app. But how does the bookseller's new e-reader for smartphones stack up against Amazon's Kindle for Android? Here's a quick comparison.
Both apps are free downloads at the Android Market. During setup you'll have to register with either Amazon or Barnes & Noble before using that vendor's app.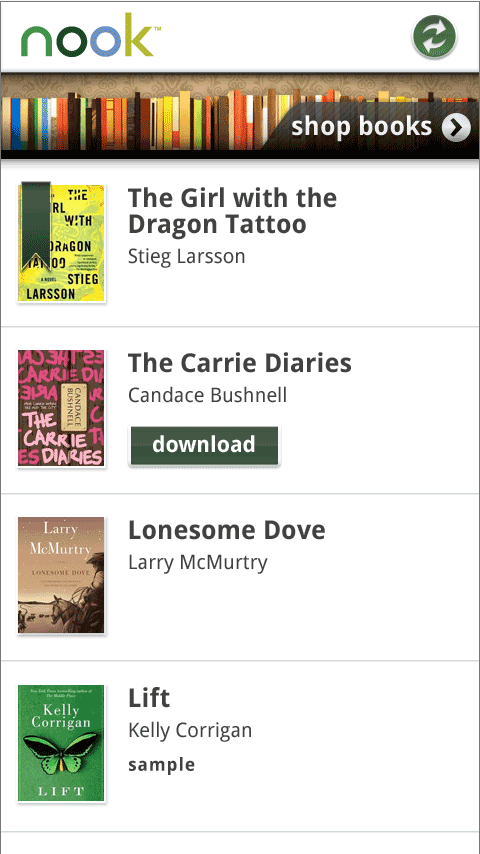 The programs sport a similar look. An opening screen lists the e-books in your library and provides access to a Web store where you can order (or sample) more titles. To access the Nook bookstore, for instance, you touch 'shop books' in the upper-right corner.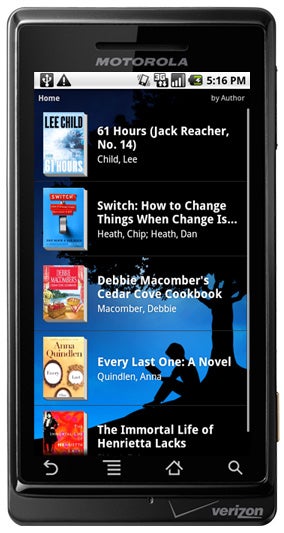 Once you've downloaded an e-book, the title appears in your library. Whether you're using the Kindle app or the Nook app, reading is intuitive. To turn a book's "pages," for instance, you simply flick the screen with your finger, or tap either side of the display.
The Nook app is a little prettier, however. A Nook page, for instance, curls back when you turn it; in the Kindle app, the next page simply slides into place. Not a big deal, perhaps, but the Nook app wins points for aesthetics.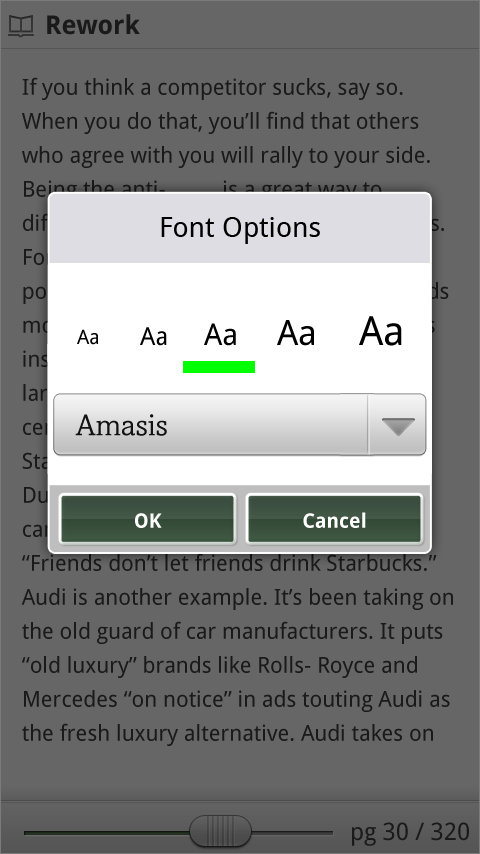 The Nook app lets you customize your e-reader with eight fonts and five text sizes. The Kindle app also has five text sizes, but you're stuck with the default font. Unlike the Nook app, however, the Kindle app lets you change the background from white to sepia or black (with white text). And a handy slider at the bottom of the Kindle screen makes it easy to increase or decrease screen brightness. The Nook app lacks brightness and background controls.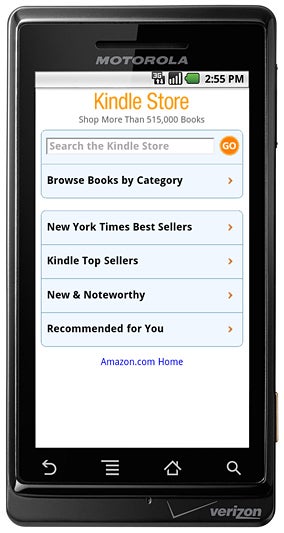 Each app lets you read in portrait or landscape mode. And each automatically synchronizes your last page read between devices. For instance, if you use the Kindle smartphone app on the subway and the Kindle e-reader at home, the sync tool is convenient way to bookmark your place.
Overall, the Kindle and Nook apps are really quite similar. If you own an Android phone, you might want to try each app (hey, they're free) to see which works better for you.
Contact Jeff Bertolucci via Twitter @jbertolucci) or at jbertolucci.blogspot.com.