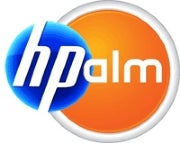 It looks like rumors about the demise of Hewlett-Packard's Windows 7 tablet may be premature, but recent reports say most of you still won't be able to get your hands on the device. Meanwhile, HP may soon release WebOS 2.0 — the next iteration of Palm's smartphone operating system recently acquired by HP — suggesting the anticipated WebOS tablet is on its way.
Enterprise Tablet
Executives for the world's largest computer manufacturer recently said HP plans to release a Windows 7-based tablet for enterprise customers only. The tablet will be "more customer-specific than broadly deployed" and available this fall, according to a report by Engadget discussing statements by HP executives at the Fortune Brainstorm Tech conference.
The decision to focus the HP Windows tablet on businesses instead of home users makes a lot of sense, especially little enthusiasm greeted the HP tablet's debut during the Consumer Electronics Show in January. Nevertheless, businesses that need portable point-of-sale terminals or just something flashy to tote when doing PowerPoint presentations could flock to HP's tablet. As my PC World colleague Tony Bradley recently pointed out, "There is demand for a Windows 7 tablet…but the primary reason for that demand is to provide a more business-centric tablet platform" than Apple's iPad.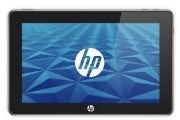 No launch dates or specs for the Windows 7 tablet have been announced, but a page recently discovered on HP's Website provides a few details for a product called the HP Slate 500. The 500 features an 8.9-inch screen, Windows 7 Premium, and a stylus. The 500 was clearly a holdover from HP's plans to release its tablet as a regular consumer product. "No matter where you are or what kind of fun you're in the mood for, the HP Slate 500 is all you need," the product description reads. HP has since removed the page from its website, but you might still find cached versions of the page via Google.
WebOS 2.0
If you were hoping for a strong customer-based alternative to the iPad, you may get your wish soon. Also speaking at the Brainstorm Tech conference, Jon Rubinstein, former Palm CEO and now HP exec, said the next iteration of Palm's WebOS platform is on schedule to arrive later this year, according to Engadget. An updated WebOS platform would likely be needed to run a larger device like a tablet, and Rubinstein's comments come just a few days after reports of HP's application to trademark the name Palmpad. Given the name's similarity to Apple's iPad, and previous HP statements that it would develop a WebOS tablet, speculation is that Palmpad is the official name for HP's forthcoming tablet. Previous rumors were that a WebOs tablet code-named Hurricane would be on store shelves by early fall. So far, no launch dates or WebOS tablet specs have been announced.
Connect with Ian on Twitter (@ianpaul).