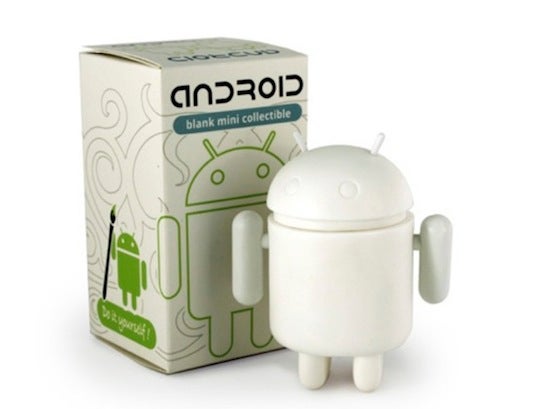 The 2010 Comic-Con takes place this weekend in San Diego, California, and there's certain to be plenty of goodies to be had amidst all the chaos. So let's kick it all off with this cute little $6 figurine from Dyzplastics. Look familiar? That's right; it's the little guy that's come to be well known all around your block – Google's Android mascot!
The Android figurine stands about 3-inches tall and is made out of vinyl, allowing you to paint and decorate it to your deepest and innermost Android-loving desires. In addition, the arms and head are rotatable, so you can go ahead and start planning for your upcoming stop-motion shorts. The company offers both unpainted and painted
But even if you aren't a fan of Android you have to admit that it looks pretty cool regardless. If you're not able to make it down to Comicon this weekend, you'll still be able to nab one of these around August through Dyzplastics' website. Once again, they go for $6. So what are you waiting for? Go! Do it now! Your Android is waiting for you!
[Dyzplastics via Gizmodo]
Like this? You may also enjoy…