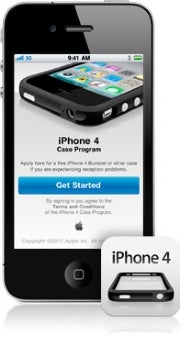 Apple's attempt to quell iPhone 4 antennagate grumps by giving away free bumper cases has begun. iPhone owners can download an Apple iPhone application called iPhone 4 Case Program to browse a selection of eight cases from manufacturers Apple, Incase, Belkin, Griffin, and Spec.
The program, which launched Friday, gives a free bumper case to anyone who purchases an iPhone 4 before September 30. However, if you purchased an iPhone 4 before July 23, the deadline to request a free bumper is August 22, according to an Apple information page. For previously purchased iPhone 4 bumpers bought at Apple Retail Stores, Apple says customers will receive an automatic refund via a charge back to credit cards used for the purchase. AT&T store customers will need to fill out a rebate coupon form (PDF) and mail it to Apple by September 30.
To participate in the free bumper program, iPhone 4 users need to download the iPhone 4 Case Program app, browse the selections, and pick a case from the options available. Unfortunately, those options are pretty limited.
While the free bumper case program does include some third-party cases in addition to the case made by Apple, the manufacturers are not offering all of their wares. The only Apple case that is part of its program is black — even though the case itself is made in white, blue, green, pink, and orange as well.
So, what choices do you have? Here's a rundown of your options:
Apple iPhone 4 Bumper – Black

Apple
Apple is currently offering its own (black) bumper for the phone. The bumper is a ring made of rubber and plastic that fits around the edges of the phone, leaving the front and back exposed. If tend to drop your phone, this is likely not the choice for you. If you're looking for something that will simply fix the antenna issue without feeling like a case, then the Apple bumper could be the ticket.
Incase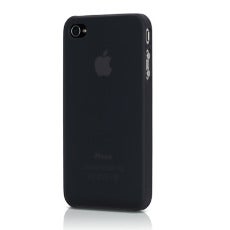 The Snap case is currently available from Incase in both Smoke and Clear. The hardshell plastic case, unlike Apple's bumper, covers the entire phone, allowing direct access to the iPhone 4's buttons. The Snap cases are currently not available for purchase outside of the free bumper program.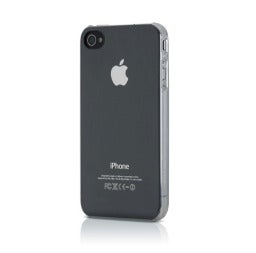 Belkin
The Belkin Shield case is a form-fitting see-through plastic case. The ultrathin case was designed so it can easily slip and and out of pockets and purses while providing some protection for your phone.
Griffin

Griffin Motif iPhone 4 – Diamonds/Smoke
Griffin's Motif case uses a flexible scuff and tear-resistant material, making it ideal for those who might put their iPhone through the ringer. The Reveal is a hardback case that has thin rubber sides to protect controls.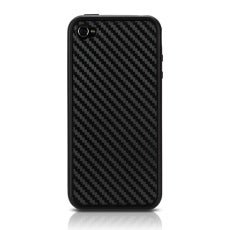 Speck Fitted Case iPhone 4 – Black Tartan

Speck
The Speck Fitted case is a hard case with a plaid pattern on its back. The case has cutouts on the side that expose the controls for the phone. In contrast, the SpeckPixelSkin HD is a flexible case with a textured rubber back for easy gripping, and has press-through buttons on the case that protect the buttons on your iPhone.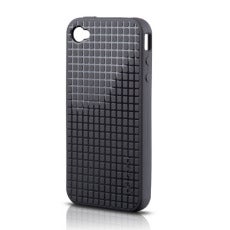 If none of these cases particularly strike your fancy, Apple has indicated that the list is "subject to change" so new options could in theory become available later.
Free bumper cases are available for currently iPhone 4 owners until August 22, 2010. The free bumper case program applies to all phones purchased before September 30, 2010. Those who purchase an iPhone 4 starting today will be required to apply for a bumper within 30 days of purchasing the phone.
Have you already picked out your free iPhone bumper? Which case did you select?