Apple recently added a video to its "all-smartphone-antennas-suck Webpage" showing the Droid X suffering from similar reception problems to the iPhone 4. Just like Apple's other smartphone antenna videos, we see a disembodied hand holding the Droid X, and a magnified pop-up showing the phone's signal indicator. Almost immediately the Droid X's signal quickly degrades from three bars to two, then one until it completely loses reception.
"Every smartphone has a cellular antenna. And nearly every smartphone can lose signal strength if you hold it in a certain way," Apple's Webpage reads. Despite Apple's assertion about smartphone antenna issues, however, third parties have had difficulties replicating Apple's results.
"We can't seem to recreate this one as easily with our Droid Xs," Engadget reports. Meanwhile German-based Stiftung Wartentest, basically the German version of Consumer Reports, found the iPhone 4's reception will drop by up to 90 percent under the death grip versus a 25 percent signal loss for two other unnamed smartphones.
Despite these contradictions, Apple keeps on with the premise that the best defense for the iPhone 4 is a good offense. But if the iPhone 4 is as good as Apple says it is, why keep taking shots at its competitors, and why the Droid X? Was it payback for the recent Droid X ad in The New York Times that said Motorola's new Android-based phone is the kind of device "that allows you to hold the phone any way you like?" — clear reference to the iPhone 4's antenna issues. Or perhaps it was simply that Apple hadn't yet included a Motorola device on its antenna page, and wanted to include as many competitors as possible.
Apple continues this strategy despite the fact that company appeared to appease iPhone 4 concern with its $175 million free bumper case giveaway. So why can't Apple just let it go?
iPhone 4 by the Facts
Besides, isn't the iPhone 4 supposed to be the greatest iPhone yet? Apple CEO Steve Jobs said as much when he recently called the iPhone 4 "the most successful product launch in Apple's history." Apple said it sold three million iPhone 4s in the first three weeks after the device's launch on June 24. Apple never said how many iPhone 3GS units it sold during the same time frame in 2009, but consider that analysts weren't predicting 3 million units sold for the 3GS until late August, two months after the 3GS's June 19 launch. Clearly, the iPhone 4 is a hit.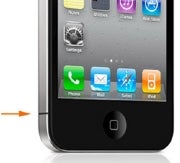 Motorola hasn't released sales numbers for the Droid X launch, but it's hard to imagine the Droid X came anywhere near the iPhone 4's numbers. Unlike the iPhone 4, the Droid X did not inspire impossibly long lines across the country in anticipation of the device. Sales were steady, however, and Verizon managed to completely sell out of the device in its first 24 hours after launch.
Then there are the internal numbers and statistics that Apple released during the recent iPhone 4 press conference. The AT&T customer return rate for the iPhone 4 is a less than a third of that for its predecessor, the highly popular iPhone 3GS, according to Apple. Even though the iPhone 4 has an antenna problem, the iPhone 4 on average drops less than 1 more call per hundred compared to the 3GS. Yes, there's a problem, but if Apple's numbers are accurate it's not a recall-worthy problem.
Considering all this, let's hope the Droid X video will be the last antenna potshot we see from Apple. Then again, Apple is having problems manufacturing the white iPhone 4, and now says it won't be available until later this year. So who knows what kind of controversies this second iPhone 4 launch will unleash?
Connect with Ian on Twitter (@ianpaul).