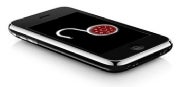 The U.S. Copyright Office's ruling making iPhone jailbreaking legal doesn't really matter, as long as the process voids the warranty of your smartphone. Apple reminded customers in a statement to Cult Of Mac that jailbreaking their iPhones voids the device's warranty, which means no free repairs if your phone goes bust because of that.
"Apple's goal has always been to insure that our customers have a great experience with their iPhone and we know that jailbreaking can severely degrade the experience.
"As we've said before, the vast majority of customers do not jailbreak their iPhones as this can violate the warranty and can cause the iPhone to become unstable and not work reliably," the company said in reply to Monday's ruling.
The process of jailbreaking enables you to install apps from outside Apple's App Store, and is fun for those who know what they are doing. Jailbroken apps allow you to record your iPhone screen, send and receive files over Bluetooth, or tweak the default sound alerts and notifications, among other features.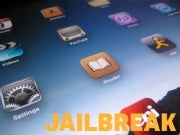 Jailbreaking also became legal on Monday, when the U.S. Copyright Office ruled several new exemptions to the Digital Millennium Copyright Act (DMCA), including one that brings iPhone jailbreaking into legality. Apple previously tried to include jailbreaking in the DMCA.
But tinkering with your iPhone's software can also be dangerous. Apple has an extensive support document detailing how unauthorised modification of iOS (read jailbreaking) has been a major source of instability and disruption for those who modified their iPhone's software.
Among the problems Apple enumerates in the support documents, jailbreaking can affect the iPhone and application instability, and disrupt services such as Visual Voicemail, Weather, or Stocks. Battery life can also take a dip, with unauthorised apps running in the background, and jailbroken iPhones are more exposed to security threats.
Despite iPhone jailbreaking being now legal, this doesn't mean Apple approves of the process, or it would make it easy for users to circumvent their software protection. Apple won't be able to bring to justice jailbreakers, but it doesn't mean it can't make their life harder by refusing to repair their phones for free when the nasty effects of jailbreaking catch up with them.