The launch of Dell's Streak 5-inch tablet-phone is quickly turning into a fiasco, despite the company's attempts to bring clarity to the matter.
Official information about the Dell Streak conflicts with other official information. Web pages that reveal more details about the Streak's price and release date have appeared and disappeared. Even the Streak's name has changed, once dubbed the Mini 5. In other words, this is how you don't introduce a new product.
Here are some of the ways the Dell Streak launch has gone wrong:
Price
At the D8 Conference in early June, Dell Communication Solutions President Ron Gerriques said the Streak would cost $500 unlocked. This week, people who pre-ordered supposedly had access to a purchase page, where the price was listed as $550 unlocked, $300 with a two-year AT&T contract. That page no longer exists, and neither Dell nor AT&T will confirm the information.
Release Date
Dell also posted a notice to its website on Tuesday saying online Dell Streak sales would begin Wednesday, backing up Gerriques' claim at D8 that the Streak would go in sale by the end of July. Dell then pulled the notice from its website and told Computerworld that it was a mistake. "I can say definitely that the Dell Streak won't go on sale in July," spokesman Matt Parretta added.
For now, the Dell Streak release date is sometime this summer. Someone needs to tell that to whoever runs the product information sign-up page, which still says, "The Dell Streak will be available for purchase in late July!"
Carrier
On Monday, Dell's community blogger Lionel Menchaca clarified that the Streak is coming only to AT&T. An earlier filing to the Federal Communications Commission suggested that the Streak would also be available on T-Mobile, but Menchaca said the device will not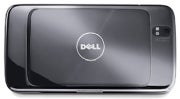 be certified for T-Mobile's overall network and there are no plans to support the carrier's 3G network.
I understand that interpretations of FCC filings are basically rumor, but this should have been clarified earlier. A couple of commenters at Dell's blog put off buying a T-Mobile-subsidized Nexus One in favor of the oversized Streak, and now they're out of luck on both fronts, with the Nexus One discontinued.
Just to be clear, I'm not knocking the Streak itself. Early reviews have been mixed, but it's definitely a unique product and I think techies could have a fun time trying to use it as a gigantic smartphone alternative with VoIP. Dell just needs to get its act together, stop churning out conflicting information, and launch the darned thing already.