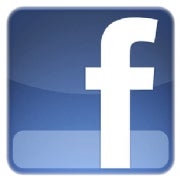 One hundred million Facebook user profiles containing personal information such as e-mail addresses and phone numbers, are now available as a 2.8GB torrent download. Ron Bowes of Skull Security created the torrent using a Web crawler program, harvesting data from public profiles of users who have chosen not to change their privacy settings.
The file contains information for 1 in every 5 Facebook users, all those who are currently listed in the Facebook open access directory. Nothing is illegal about the torrent, because it simply uses data that is available to the public. Even those who have secured their own Facebook page may not be completely out of the clear. In a statement on his website Bowes said:

"…this is a scary privacy issue. I can find the name of pretty much every person on Facebook…Once I have the name and URL of a user, I can view, by default, their picture, friends, information about them, and some other details. If the user has set their privacy higher, at the very least I can view their name and picture. So, if any searchable user has friends that are non-searchable, those friends just opted into being searched, like it or not! "
Privacy is a huge concern for many Facebook users, and has put the social networking site in the news over and over again. While Facebook does have quite a few privacy options in place, it often makes understanding and finding those options as an individual user fairly complex. The process of making your Facebook profile unsearchable requires going through numerous different menu pages, a process that might frustrate some users into just not doing it at all.
If you do remove yourself from the directory you will also make it difficult if not impossible for new people to find you on the site. Many Facebook users may choose to leave the setting unchanged, simply so they can be found by new people.
What about you? Have you made your profile unsearchable on Facebook, or are you comfortable with having your information included in the torrent file?