Whatever else you may do with your PC, it's likely that you print out at very least the odd letter, document or photograph. Papers and inks can be expensive, so printing wisely isn't just a matter of choosing the right printer for the job; you also need to ensure it's properly set up.
If you install a printer and never tweak its settings, you'll be doing yourself a disservice. For a start, the printer will undoubtedly include options for conserving the amount of ink it uses – an obvious way to save money. Even a humble old laser printer will probably have settings for ink density or output quality.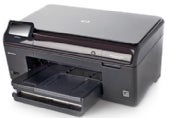 You can also save some money on ink. Refilling waste cartridges is a cost-effective option and not as fiddly as you might think. Recycling is another option.
If you're really keen to cut costs, consider printing on recycled paper. This eco-friendly option is suitable for most computing needs and, as with other paper stocks, you can print more than one page of text on a single sheet or print to both sides (known as duplex printing). If you do need to use special papers, such as when printing photos, find a compromise between economy, eco-friendly and quality stock.
Sharing documents with other people doesn't always necessitate printing out a hard copy. The simplest approach is using email, allowing the recipient to have the document open in front of them in a few seconds.
But before you start firing off documents over email, convert them to PDF. With free reader software installed on their PC, tablet or mobile, the recipient will be able to open the file without also having to install the software used to create the original document. Sending a PDF can also prevent others altering your original document and can, in some cases, reduce file sizes.
Any document can be converted to PDF. We show you how to use the free Nitro PDF Reader to manage the process in our second walkthrough. We'll also show you how to use Nitro to edit PDF files.
Set up your printer to save ink and paper
Step 1. To specify print settings in any open application go to File, Print or File, Print Preview, then choose Print Preferences. The options available will vary depending on the printer model you're using, but you'll probably be offered the ability to print in Draft or Economy mode and to a set page range.
Step 2. If you're printing long documents, reduce the page margins to fit more lines on each sheet. Open the program the document was created in and alter the margins in the document settings. Alternatively, you may be able to reduce the margins using the ruler guides. In WordPad, you'll need to look in the Page Setup menu.
Printing Advisor Printer reviews
Step 3. One way to save paper is to print more than one page of your document on each side of paper. Your printer will almost certainly have settings for this, and you may also find them within the software you're using. Be sure to check that the resulting text isn't too small to read, however.
Step 4. Duplex printing is the term used for printing on both sides of a sheet of paper. Not all printers are equipped with this feature, but it's a useful way to conserve paper and produce professional-looking documents. Carefully consider whether you want to flip the page on the long or short edge.
Step 5. Most programs have a print preview feature; use this to see how your document will look on the page before printing it out. You can tweak your page as much as you like, only making a final printout once you're happy with the result. This can save money on paper and ink usage, as well as reducing the wear and tear on your printer.
Step 6. Third-party software can help you reduce the amount of ink you use. InkSaver costs £20 or you can try it free for 15 days. We also like the look of the soon-to-launch Ecofont, which perforates text with holes that are invisible to the naked eye in order to use less ink.
Printing Advisor Printer reviews
Print to PDF rather than paper
Step 1. A PDF is an exact electronic version of a document that's viewable on almost any device. A PDF protects the original document from editing by the reader, making the format ideal for marketing materials and digital magazines. Download and install the free version of Nitro PDF Reader.
Step 2. Nitro PDF Reader installs a printer driver that lets you export a document to PDF from any application's Print menu. To create a PDF version of your document, simply choose File, Print and select Nitro PDF Creator (Reader) from the list of available printers. Press Print and enter a name for your PDF.
Step 3. For greater speed and convenience, Nitro PDF Reader offers simplified, one-step conversion. Drag your chosen document from Windows Explorer on to the Nitro PDF Reader desktop icon. The conversion will begin at once, with the resulting PDF saved to your desktop.
Step 4. As well as exporting documents to PDF, the software lets you view them – if you're opening more than one then they'll appear on different tabs. Longer documents can be viewed as multiple pages by selecting the Tasks tab and then choosing between Single, Continuous, Facing and Facing Continuous views.
Printing Advisor Printer reviews
Step 5. Text and images can be extracted from a PDF for editing in a different application. To do so, choose either the Extract Text or Extract Images button from the Tasks menu at the top of the window. In the following step you're able to specify where the extracted files are saved.
Step 6. While the original document is protected from changes, it is possible to annotate the PDF. Choose Add Note from the Tasks tab and click to place the crosshairs where you wish to comment. Write a note, then click the cross in the top-right corner. A small icon will appear to indicate that a comment has been made.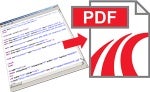 Step 7. Instead of adding your comments to a document, you can underline, cross out or highlight text, or even type directly on to a PDF. Nitro PDF Reader offers tools for all these functions on the Tasks tab. You can also vary the font, colour and size of any text you add to a PDF.
Step 8. If you've already scanned in your signature then you can easily add it to a PDF. This is useful for documents such as letters, which you'd otherwise have to print out, sign, scan in and then email. It's possible to password-protect your signature from misuse on computers that have multiple users.
Printing Advisor Printer reviews
Refill your old ink cartridges
Model-specific kits are available for refilling empty printer cartridges and provide everything you need to get the job done, including needles, syringes, gloves and instructions.
The process typically involves using a syringe to draw ink from a refill tank, then injecting that ink into your old cartridge using a needle. You then check there's no air in the cartridge, clean off its casing, reinsert it in your printer and run the cleanup cycle.
If you're nervous about completing this process for the first time, you might find one of the video tutorials available at inktecshop.co.uk helpful. Videos are available for refilling various brands of ink cartridges.
Once you've gained some confidence in refilling your own ink, you stand to make some considerable savings by buying your refill ink in bulk. You can continue using the same syringe and needle that was provided in your original refill kit.
If you can't get the hang of it, you can still save cash by buying refilled cartridges online at cartridgeworld.co.uk.
Donate waste cartridges to charity
Some printer manufacturers incentivise the responsible disposal of their cartridges. They will take back used cartridges and may offer business customers a discount on new ones. Home users can recycle cartridges, too. Rather than saving you money, profits from the refurbishment, refilling and resale of the cartridges will go to charity.
Many cartridge-recycling schemes provide Freepost envelopes that are suitable for households or small companies. If you work in a larger company and are prepared to pool your cartridges, or you're an individual who's prepared to stockpile spent cartridges, you could arrange for regular collections to be made – again, for free.
If you have a favourite charity, your first port of call should be its website to find out how you can donate your old ink cartridges. The other side of the coin is buying recycled or reconditioned cartridges. By doing that you will be helping your chosen charities at the other end of the ink-cartridge food chain.