Now that Apple has pacified iPhone 4 customers with free bumper cases to alleviate antenna issues, the company is looking into problems with iOS 4 and the iPhone 3G.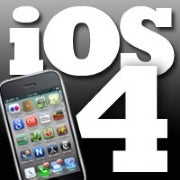 For more than a month, iPhone 3G owners have raged on Apple's support forums about the latest operating system update. It's bad enough that the iPhone 3G doesn't support multitasking — the two-year-old phone just isn't powerful enough — but slow performance, battery drain and hot hardware are making matters worse.
On YouTube, one user created a parody video showing all the tasks performed in one of Apple's first iPhone ads, except running iOS4. The parody was three times longer than the original 30-second commercial, as the iPhone 3G stuttered its way through music, e-mail, the Internet and a phone call.
Apple told the Wall Street Journal that it's aware of the reports and is looking into the matter, but didn't explicitly say a solution was coming and didn't give a timeline.
This doesn't bode well for a quick fix; iPhone 4 users are still waiting for Apple to address the phone's proximity sensor, which is allowing accidental hang-ups and other commands when the phone is held close to the cheek. Apple promised during its iPhone 4 antenna press conference that it would fix the problem soon, and that was two weeks ago.
Although the sluggish iOS4 performance on the iPhone 3G and the iPhone 4's proximity sensor issues are arguably more frustrating to more users, their ability to be fixed with software allowed them to dodge the antenna hysteria. But with Apple putting out the "antennagate" fire, the pressure's on to make things right with iOS4.