If the e-reader price war between Amazon and Barnes & Noble didn't cause panic for other companies,
certainly will.
When equipped with Wi-Fi connectivity for $139, the third-generation Kindle is the cheapest mainstream e-reader around, and the $189 3G version undercuts all other e-readers with mobile broadband connections.
This spells disaster for other e-reader makers, who have either relied on prices or features to hold some kind of edge on the Kindle. With the exception of Barnes & Noble's Nook, which closely matches the Kindle on price and features while luring shoppers in its bricks-and-mortar stores, the competition now needs to make some major adjustments. Here are four e-readers whose future is now in jeopardy:
Sony Reader
Typical of Sony's inclination to sell pricier products, the company told Forbes that it won't be joining Amazon in a race to the bottom.
That's not a dealbreaker — Sony's support for the open ePub format and free local library e-books distinguishes it from the Kindle — but the lack of 3G or at least Wi-Fi in its low and mid-range Pocket and Touch Readers is a major drawback. Connectivity is now the standard in e-books at any price, and Sony won't be able to compete without it.
Kobo E-Reader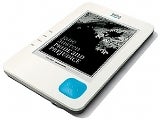 Kobo's main proposition was price: For $150, you could get a bare-bones e-reader with support from a major bookseller (Borders, in the United States). Now, the Kobo E-Reader is neither the cheapest nor the most feature-rich e-reader, lacking Wi-Fi or a web browser, and with mixed reviews pointing out its awkward navigational pad.
Kobo's main business model is e-books and branded bookstores, so theoretically the e-reader can hit rock bottom. Until that happens, the Kobo E-Reader doesn't stand a chance.
Plastic Logic Que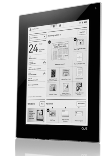 Last we heard, Plastic Logic's Que was going into hibernation, with pre-orders canceled and no release date announced.
The 10.7-inch screen made for an interesting idea, but a tough one to justify at $650 for the basic version. I imagine Plastic Logic needs time to reevaluate that price, but the longer the wait, the harder it gets to stay relevant.
Spring Design Alex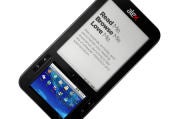 Like the Que, Spring Design's $400 Alex has a price problem in the sub-$200 e-reader era. I had high hopes for this reader, with its touch screen Android build and the ability to render any website into E-Ink with the press of a button.
Price aside, Alex is also twisting in the wind without the backing of a strong bookseller.
A supposed partnership with Borders never materialized, so you can't find the Alex in stores, either.