In lieu of concrete details on any other Android tablets, Samsung's Galaxy tablet could be the first genuine iPad competitor to talk about in months.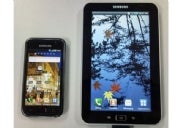 All we know for sure about the Samsung tablet is that it runs Android and measures 7 inches, Reuters reports. Rumor has it that the tablet will be called either the Galaxy Tab or Galaxy Tape. It will reportedly run Android 2.2 on a 1.2 GHz A8 processor, with a Super AMOLED screen, 16 GB of internal storage, 32 GB MicroSD expansion, and weigh 0.82 pounds. Samsung's TouchWIZ user interface may be used, and the tablet could otherwise look like Samsung's Galaxy S phones.
Samsung has invited CrunchGear, and presumably other tech press, to an event on August 11, when the company "celebrates a new dimension of Wonder with new products and announcements." The invitations went out days after Reuters reported that a 7-inch Samsung Android tablet is in development. Put those facts together, and you've got a reasonable case for a big Galaxy Tape or Tab unveiling next week.
At least, I hope that's how things pan out. I miss the days, back in March and April, when Hewlett-Packard was talking a big game about its Windows-based slate, getting everyone riled up for a genuine tablet war. Since acquiring Palm and its WebOS platform, HP has remained mostly silent on the Windows slate's fate, saying only that it isn't dead for sure. Meanwhile, WebOS tablet details are almost nonexistent.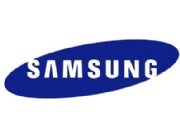 Other manufacturers have talked about tablets, but in vague terms. I don't see a single cohesive product in our entire gallery of potential Android tablets (specifically, one that has a name, a launch window, final specs and product shots), save for the Dell Streak, a tiny tablet with launch problems. Bargain basement Android tablets with inferior hardware, such as the Archos 7, are a disappointment.
Samsung has a chance to break the ice at its press conference next week, and at the perfect time, right behind its well-received Galaxy S smartphones. If the company comes out swinging with an actual product that reporters can rave about, and a release date that isn't too deep into the holiday season, we can dust off the iPad comparisons and reboot the debate over tablet supremacy. I'm looking forward to it.