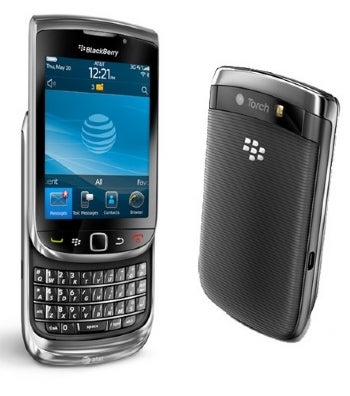 The BlackBerry cat is out of the bag and it's called Torch – RIM's newest slider smartphone. In an apparent slip up on AT&T's part the Torch smartphone appeared on AT&T's Website, complete with images and specifications, just before an 11am (ET) press conference was being held by RIM to officially announce the phone.
Here is what we know so far thanks to the AT&T slip up:
The Torch will sport RIM's BlackBerry 6 mobile operating system which includes a beefed-up mobile Web browser and what is being touted as RIM's "next generation" messaging system. The new BlackBerry OS also integrate support for Twitter and Facebook and other social networking feeds. The new BlackBerry 6 OS includes MediaSych functionality, supporting wireless syncing to a music library via Wi-Fi.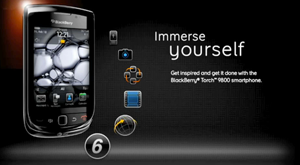 The BlackBerry Torch features a QWERTY keyboard and optical trackpad in a slider style phone body. The Torch has a 3.2-inch (480×360) touchscreen, 5MP camera, and has over 1GB of combined RAM/ROM storage, 4GB memory, and sports 4GB microSD card. As for connectivity the Torch supports 802.11n Wi-Fi, Bluetooth, and 3G connectivity.
The Torch weighs in at 161 grams, is 111 x 62 x 14.6 mm large, comes equipped with a 1300 mAh lithium battery. The GSM talk time is rated at 5.5 hours and standby time is 17 days.
More on RIM's BlackBerry Torch as reports come in from Tuesday's press conference.