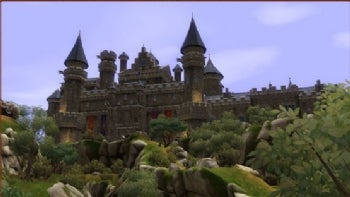 Going where no Sims game has gone before, EA's new The Sims spinoff, The Sims Medieval, will let players trip back in time to build and manipulate a kingdom, create custom heroes, and undertake quests for fame, fortune, or a bit of philanthropy.
"The Middle Ages is a time of intrigue, legend, and excitement," said Sims Studio general manager Scott Evans in a press statement. "It offers a perfect backdrop for a brand new series from The Sims studio due to the limitless stories that can be told."
"The Sims Medieval offers a new way for players to experience The Sims which we hope fans will enjoy, and it features gameplay that fans of strategy and role-playing games will find appealing such as controlling an entire kingdom and quest-based gameplay mechanics."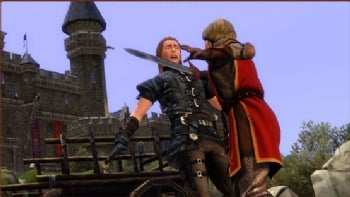 The Sims' gameplay already hinges on plying social indices, so visiting the chivalric (read: knightly religious, moral, and socially coded) Middle Ages sounds like a design shoe-in.
All the storybook social castes look to be in, from Kings and Queens to Knights and Wizards to Blacksmiths and Bards. Story-centric quests include the usual tropes, from crafting legendary swords and arranging royal weddings, to protecting your kingdom from evil sorcerers and finding the fountain of youth. EA adds that playing different Hero Sims will alter the way each quest plays out.
The economic system's been tweaked, too, posing kingdom turtling against imperialist-style warmongering. Which direction you lean will depend in part on goals or "ambitions" chosen at each game's outset.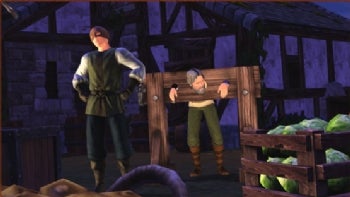 EA says everything in The Sims Medieval has been custom-crafted to complement the gameplay, "from the quest-based gameplay, to the medieval objects such as swords and stocks and thrones, right down to the warm look of the characters, and the painterly approach to the world itself."
Look for it next spring on PC and Mac, and you can find the official website here.
Follow us on Twitter (@game_on)