Amazon crowed this week that it has 70 to 80 percent of the e-book market. Ironically, the declaration of market dominance occurred just as the attorney general of Connecticut, who seems to have penchant for probing high-profile, high-tech companies, announced his office had opened an investigation into "potentially anticompetitive e-book deals with Amazon and Apple."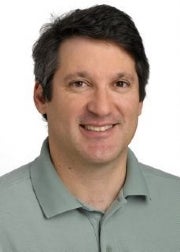 Amazon's claim to a hefty share of the e-book market came from the company's vice president overseeing its Kindle electronic reader ecosystem. The boast was a bit of a surprise, considering that two of Bookzilla's competitors, Apple and Barnes & Noble, each claim to have 20 percent of the market. "Honestly, something doesn't add up because we're pretty sure we're 70 to 80 percent of the market," Ian Freed told David Carnoy in an interview at Cnet.
"Obviously," he added, "from the beginning of Amazon, we've been very metrics-focused and we don't typically throw out numbers we don't firmly believe in."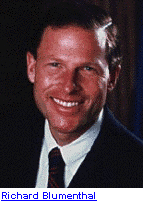 Meawhile, Connecticut Attorney General Richard Blumenthal was firing off a letter to Amazon and Apple requesting that they make a trip to Hartford to address the Nutmeg state's concerns with the electronic book deals the pair have cut with the major publishers of electronic books, which include Macmillan, Simon & Schuster, Hachette, HarperCollins and Penguin.
Both Amazon and Apple have cut pacts with those publishers guaranteeing they will receive the best prices for e-books over any competitors–something that in legal parlance is called a "most favored nation clause."
"These agreements among publishers, Amazon and Apple appear to have already resulted in uniform prices for many of the most popular e-books–potentially depriving consumers of competitive prices," Blumenthal said in a statement. "The e-book market is set to explode–with analysts predicting that e-book readers will be among the holiday season's biggest electronic gifts–warranting prompt review of the potential anti-consumer impacts."
"Amazon and Apple combined will likely command the greatest share of the retail e-book market, allowing their most-favored-nation clauses to effectively set the floor prices for the most popular e-books," he added. "Such agreements–especially when offered to two of the largest e-book retail competitors in the United States–threaten to encourage coordinated pricing and discourage discounting.""
When you purchase through links in our articles, we may earn a small commission. This doesn't affect our editorial independence.