Oh, that Microsoft. She's such a tease.
Microsoft has some sort of new hardware product in the works, and it's revealing it only one tiny corner at a time. The kooky crew from Redmond created a new Twitter account — @msfthardware — and has been using it to send out subtle clues about its latest creation.
So far, two photos have been published of the top-secret product.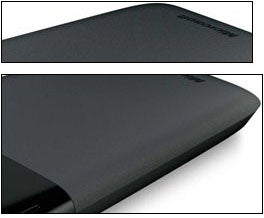 If we take the liberty of attempting to piece them together, we see a thin, black, rectangle-shaped device with the word "Microsoft" along what appears to be the bottom back side.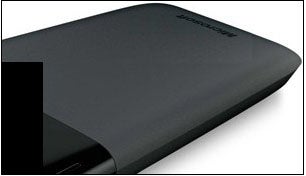 The only other hint Microsoft has dropped has been the following sentence: "Don't be so touchy…flat is where it's at."
All right — so what the hell is this thing? A handful of possibilities come to mind, all of which could fit into our "flat" and "touchy" clue:
• A Microsoft Phone
The photo, especially the composite image, sure looks like a smartphone. I think we can safely assume it isn't another Kin, but Microsoft has been talking up its soon-to-launch Windows Phone 7 platform more and more lately. Just a couple of weeks ago, Microsoft's Windows Phone Blog announced its team had hit a "technical preview" milestone and was ready to begin broader consumer-based testing. Could this be a Microsoft-branded mobile device?
• A New Zune
It'd be an unexpected twist, but there's always the chance Microsoft's mystery product could be a Zune of some sort. After all, Apple's iPod Touch is likely getting a refresh this fall. Perhaps Microsoft has something music-related up its sleeve.
• A Microsoft Tablet
Days ago, Steve Ballmer told the world his company was working on a competitor to Apple's iPad (it's presumably not the Courier or the HP Windows 7 slate). Maybe Microsoft's tablet is closer to launch than we think.
• A Touch Pad
With Apple's Magic Trackpad magically revolutionizing everything in its path, we could always be looking at Microsoft's answer to the multitouch input device.
So what do you think? Could it be any of these things? Or is it something altogether different — say, a Microsoft Bob commemorative paperweight, or maybe a remote control for Bill Gates' hurricane machine?
Leave your best theory in the comments section at PCWorld.com.
JR Raphael is a PCWorld contributing editor and the co-founder of geek-humor site eSarcasm. He's on both Twitter and Facebook; come say hello.