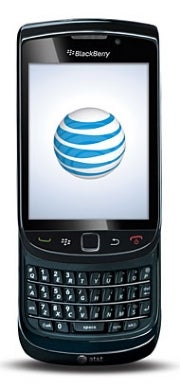 Research in Motion's BlackBerry Torch doesn't have enough oomph to lure iPhone and Android users, according to the first round of impressions. However, the Torch will do the job at retaining existing BlackBerry users from defecting to competing smartphones. That's the consensus among tech pundits in the wake of RIM's BlackBerry Torch announcement Tuesday.
Available from August 12 for $199 with a two-year AT&T-exclusive contract, the BlackBerry Torch brings little innovation to the smartphone market. It has a 3.2-inch touchscreen display (with a 480-by-360-pixel resolution, low by today's standards set by the iPhone 4's Retina display), a 5-megapixel camera, 4GB of internal storage, and a 624MHz CPU (while most top smartphones use 1GHz processors).
[See Related: RIM BlackBerry Torch 9800: A Visual Tour ]
The Torch brings two new developments to the BlackBerry platform: one is a typical ergonomic slide-out full QWERTY keyboards alongside the touchscreen, and also the BlackBerry OS 6, which is meant to match the user experience on iPhones and Android devices.
A Torch, a Candle, or a Flame?
Technology pundits are skeptical that the BlackBerry Torch will be able to lure iPhone users onto its market-leading (but bleeding) platform. A Nielsen survey on Monday says that 57 percent of current U.S. BlackBerry users are eyeing an iPhone as their next phone — so all bets are on the Torch now to carry the BlackBerry legacy forward.
"Expanding RIM's base will be tough because I saw little today that will pull existing consumers away from a comparably priced iPhone or Android handset," writes Kevin C. Tofel for GigaOm.
"It doesn't have the look and feel of an Android or Apple operating system and I'm not sure it will achieve the goal of taking volume away from them," Ken Dulaney of Gartner told BusinessWeek about the new BlackBerry OS 6 on the Torch.
"This device will not attract new customers to AT&T, nor will it likely attract new smartphone users," Dulaney also said over at CNET. "I just don't see the BlackBerry Torch as a phone that will compete with the iPhone or any of the touchscreen Android phones."
"This is a stop gap device for current BlackBerry users… and that's an issue. iPhone 4 or recent Android owners won't be lusting after the 9800, and that's never a good thing," is BoyGeniusReport's take.
"At the moment, if you're a diehard BlackBerry user, there's a lot to love but in terms of the state of the art, RIM hasn't quite caught up to the leaders of the pack in terms of either device or platform," Michael Gartenberg wrote on SlashGear.
The BlackBerry Torch is "clearly not the triple axel revolutionary leap RIM proclaims, but more a reactionary Lutz that catches it up with the rest of the market," AllThingsD's John Paczkowski opines.
"Existing BlackBerry users who just want the same thing will probably love this," Matt Buchanan writes for Gizmodo. "The Torch and BlackBerry OS 6 take what BlackBerry's already doing and move it forward slightly – they're not reinventing, overturning, or blowing up things."
"RIM has probably done enough to keep a fair share of BlackBerry loyalists around, but we're not convinced the combination of the Torch hardware and the new BlackBerry 6 OS will keep those already interested in devices like the Evo 4G, Droid X, Captivate, and iPhone 4 from thinking twice," concluded Mark Spoonauer for Laptop Magazine.
What's your take? BlackBerry users — will you defect to an iPhone or Android phone, or upgrade to a Torch? iPhone and Android diehards — is the Torch something that you would even consider? Sound off in the comments.
When you purchase through links in our articles, we may earn a small commission. This doesn't affect our editorial independence.