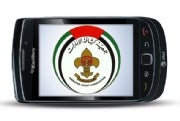 Research In Motion is standing firmly behind its users' rights to secure communication, despite growing pressure this week from Middle Eastern governments to relax privacy protections on its BlackBerry smartphone. That attitude toward privacy contrasts starkly with the actions of some high tech companies when faced with making dicey decisions about the issue.
RIM's troubles in the Middle East began this week when the United Arab Emirates (UAE) announced that it would start blocking for national security reasons instant messaging, e-mail and Web browsing on BlackBerry devices starting October 11. The UAE move was emulated by Saudi Arabia Wednesday. It informed RIM vendors within its borders that they would have to terminate BlackBerry services by August 6. And the worst may be yet to come with rumors swirling that India, too, may shut down the service.
Faced with those kinds of threats to their global markets, more than a few companies wouldn't hesitate to throw their customers' under the bus to appease Peeping Tom governments with a desire to snoop on their citizens' electronic communications. That hasn't been the case–so far–with RIM. It firmly believes that allowing governments to monitor traffic on its BlackBerry network violates the expectations of its customers, which, ironically, includes law enforcement agencies, some of them charged with protecting their nation's security. "We're not going to compromise that," RIM founder and Co-Chief Executive Mike Lazaridis told the New York Times.

High tech companies faced with hard choices on privacy don't always take the rough road chosen by RIM. For example, when Microsoft was designing Internet Explorer 8, its engineers fought to turn on the program's privacy settings by default, but they lost that fight to higher ups in the company. Those executives "argued that giving automatic privacy to consumers would make it tougher for Microsoft to profit from selling online ads," the Wall Street Journal reportes.
When RIM was faced between preserving their users' privacy and losing money, it chose preserving privacy. Micrososft, in this instance, chose making money. We wonder which model–RIM's or Microsoft's–high tech companies will adopt in their future when they're confronted in hard privacy decisions.