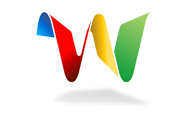 While very few of you may be shedding tears over the demise of Google Wave, or even knew what it was, we probably haven't seen the last of this service. The search giant says the technology behind its ill-fated collaboration tool will live on in new products that have not yet been announced. Google isn't giving any hints about what new those new products might be or how they would benefit from Wave features. But company CEO Eric Schmidt recently said the Wave team would be moving over to other products that are "like Wave but applied in some other areas," according to a YouTube video posted by TechCrunch's MG Siegler.
(See Related: Top 10 Google Flubs, Flops, and Failures )
So what might those other areas be that could benefit from Wave technology? The most likely candidate could be Google's rumored Facebook competitor, Google Me.
It's unclear at this point what Google Me would be like or how it would differ from Buzz and Orkut, Google's other two social applications.
Nevertheless, there's a lot about Wave that would make sense in a social networking service. When Google first debuted Wave last May, PCWorld's Ed Albro said Wave could be a great solution for "sharing content with only the people you choose." With networks like Buzz or Facebook you can restrict your posts based on settings such as public (everyone can see it), only your friends or pre-defined groups based on your friends list. Wave, meanwhile, allowed you to pick specific people to include in a Wave quickly and easily in a manner similar to creating group e-mail.
Wave was also a platform for third-party developers to extend Wave's functionality with Web-based applications. If Wave's extensibility could be folded into the rumored Google Me that would go a long way to appeasing developers who've already put time and energy into developing for Wave. Extensions that might fit in with a social network could include apps for travel or event planning, games and image editing.
Part of Facebook's success has been its ability to attract third-party developers to create so-called Facebook applications like games, Microsoft's Docs for Facebook and quizzes (such as PCWorld's recent PC IQ quiz).
Wave could also live on in established Google products like Gmail (imagine replaying a threaded conversation), Google Docs or even as a photo-sharing tool in Picasa. But if Wave technology is being used for a completely new service, my bet would be on Google Me.
Google says Wave's Website at wave.google.com will remain live until at least the end of the year. The search giant also plans on creating tools that will make it easy for you to export your data out of Google Wave.
Connect with Ian on Twitter (@ianpaul).