Google has pulled the plug on Google Wave. The communication and collaboration tool promised to revolutionize communication–with Google arrogantly asserting that Wave would supersede e-mail the same way the computer made the typewriter obsolete once upon a time. Unfortunately, nobody really understood what to do with Wave, and Google never gave any useful guidance to clarify it.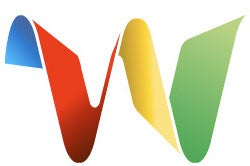 The unveiling of Google Wave seemed like the presentation of the Jabberwocky project on the show "Better Off Ted"–full of shock and awe hyperbole, yet lacking in substance. At the end, everyone was excited and anxious to be a part of the Google Wave revolution, but nobody could explain what exactly it did or how it would be of any benefit to anyone.
I remember the anticipation and wanting to be a part of the Google Wave experience. I tweeted and e-mailed my contact list until I found someone with available invitations so I could join the party, then…nothing really. I signed in to Wave and wondered what all of the hype was about.
Eventually Google stole its own thunder with the launch of Google Buzz–another angle on a social networking online real-time collaboration service that seems just as much hype over substance, and equally destined to fade away in time.
Ultimately, Google Wave is sort of like the futuristic prototype vehicles you see at an auto show. The manufacturer never really intends for that specific vehicle to see production, but the prototype is an effective test platform to try new technologies and figure out what works. Google Wave is dead, but the features and functions that comprised it will most likely live on–incorporated into other Google offerings such as the rumored Google Me.
There was a lot of potential in the Google Wave concept. Businesses could use a platform that can seamlessly integrate e-mail, instant messaging, blogging, office productivity, and collaboration in a single tool. The unique aspects of Wave communications, combined with the fact that it was a cloud-based service that users could access from anywhere, gave the service promise.
As a recent Nielsen report shows, computer use is evolving. Social networking has replaced e-mail as the number-one computer activity. Between social networking and mobile computing, the role of computing in business is changing. There is room for a service like Google Wave–if it is developed and delivered well.
Had Google let everyone into the pool sooner rather than building false demand and anticipation with the metered invitation system, Google Wave may have been able to gain momentum quicker and achieve critical mass. Had Google done a better job of moving beyond the hype and educating users on real world benefits of Wave, the story might be very different.
When you purchase through links in our articles, we may earn a small commission. This doesn't affect our editorial independence.