The hottest, latest tech is always drool-worthy–but if you like to save money, don't miss looking at last year's model of your desired tech product. Its closeout price is almost always a generous discount from the original, and the slightly older model might do everything you require, on the cheap.
Read on to get the advice you need to determine whether an earlier but still available product might suit your needs and pocketbook.
We'll help you pinpoint important features you won't want to skip, and tell you how to stay away from marketing fodder that might lure you into paying for something you might not use.
In researching this story, we looked at five categories: digital cameras, video cameras, HDTVs, LCD monitors, and printers. We also highlight accessories and extras that you should buy from a third party to save dough.
Digital Cameras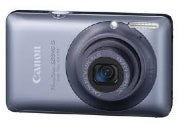 Worth it: Wide-angle lens, good image quality, optical image stabilizer
Skip these to save: High-powered optical-zoom lenses, massive megapixels, novelty tricks
Buy from third parties: Flash memory, extra batteries, hardware accessories such as remotes
Example: The Canon PowerShot SD940 IS offers a wide-angle lens, good overall performance, and good stabilization. It currently sells for as low as $199, down from its introductory price of $300 earlier this year.
Current digital cameras come loaded with extraneous features. Do you really need a camera that fires the shutter automatically when subjects smile? If not, buy a digital camera with a wide-angle lens, good picture quality, speed, and an optical stabilizer.
Never let a digital-zoom rating influence your camera purchase. You can perfom the same operation as the digital zoom does, with image-editing software after you take the picture. Digital zoom simply crops the image and moves in digitally; you lose image resolution when you use the function. Optical-zoom ratings are more important, but most snapshot photographers don't really need a long-zoom lens. For more, read about the difference between the two zooms.
A high-optical-zoom lens is useful for wildlife and sports photos, but you can save money and get more benefit from a wide-angle lens. With such a lens, you can fit more people into group pictures indoors. And let's face it: You and your camera usually attend family and friend gatherings more often than you do safaris or professional sporting events, right?
Check your potential camera's specs for the widest-angle lens setting in 35mm-film terms. The lower the number, the wider-angle the lens; a wide-angle focal length of 30mm or lower will capture photos in most close situations.
Megapixels are an important consideration for big-sensored DSLR cameras, but for point-and-shoot cameras, those numbers are just fodder for marketing wars.
For 8-by-10 prints, a 5-megapixel camera is sufficient. Lower-priced cameras with high megapixel counts normally take noisier images. Instead of going for a high megapixel number, scrutinize the camera's reviews for assessments of the quality of real images.
Point-and-shoot cameras are usually quick enough to take an image almost at the instant you push the shutter button. But some lower-end cameras cause enough delay that you miss the moment you tried to capture. Watch for this pitfall in ultra-low-priced cameras; see if reviewers had issues, or try the camera out in the store.
Image-stabilization systems help make sure your pictures don't come out blurry, and they're particularly important with a long-zoom lens or when you're shooting at night. Optical and mechanical stabilizers often work far better than digital versions do. For many people, spending more for an optical stabilizer is worth it.
Digital Video Camcorders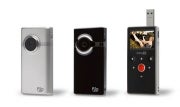 Worth it: Optical stabilizer, wide-angle lens, mic jack
Skip these to save: High-powered optical-zoom lenses (on larger camcorders), 1080p capture, hybrid photo modes
Buy from third parties: Batteries, flash memory, microphone, other accessories
Example: The Cisco Flip MinoHD has been on the market awhile, but it's still one of the best-performing pocket camcorders we've ever seen, and it's also the most durable. It currently costs around $150, down from its $230 price last fall, but look for that to drop even further.
A cheap camcorder used with good lighting can capture better footage than a high-end model in the shadows can, so the way you use the camera is as important as what type it is. Even so, certain features are worth more than others.
If you need only a low-end video camera to capture footage to share on the Web, avoid paying extra to record at 1080p; you might even end up with worse overall picture quality than you would with a lower-resolution model. A 720p video camera or even a 640-by-480-pixel model can create clips that still look great online or on a TV.
Optical image stabilizers can smooth out shots and are worth the cost, while digital image stabilization usually isn't as good. Additionally, a wide-angle lens often can be more useful than one that goes to a high zoom rating. Zooming in and out while recording can create an unwatchable video, anyway; other than when you're recording sports or wildlife, just move closer to your subject for a tighter shot.
For a bump in overall quality, especially if you're creating scripted videos, look for a model with a microphone-in jack (less common on pocket camcorders). This feature can cost extra, but it's essential for many situations, such as capturing a child's music recital or getting clear audio in a busy environment.
HDTVs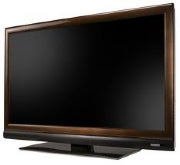 Worth it: 1080p capability (in most cases), size, image quality
Skip these to save: Exceptional refresh rate, 3D, Internet functions, massive amounts of ports
Buy from third parties: Cables
Example: The 42-inch Vizio VT420M, which came out last year, looks great and costs about $850, a nice drop from its $1000 price tag last December.
Shopping for an HDTV can be confusing and complex. (For help, read "Fact or Fiction? 8 HDTV Myths Demystified.")
Don't bother trying to compare contrast ratio, viewing angle, brightness, and many other points across brands, since manufacturers have different ways of testing those features. (You can, however, use them to make general comparisons of models from the same company.) Instead, rely on reviews to get an assessment of the TV's brightness, contrast, color, and other qualities.
Though 1080p capability is practically standard on sets larger than 32 inches, you can occasionally find large TVs that run at 720p. Avoid those sets; it's usually worthwhile to pay a little more for the extra resolution on a big screen.
PCWorld editors have generally found smoother video on TVs with higher refresh rates, but there's no absolute rule. Don't buy a set based on a high refresh rate, such as 120Hz, 240Hz, or even higher. Again, you'll have to consult reviews that test the TV to gauge whether it is true to its maker's claims.
And what about 3D capability? Do you need it? Though I've enjoyed testing the technology, it will still be several years before costs come down and enough 3D content arrives. You'll probably have to purchase expensive glasses in addition to the TV set if you buy now, and even Avatar hasn't been released in Blu-ray 3D yet. The cost-conscious should avoid 3D-capable sets for now. Wait until the technology improves or becomes cheaper, and until there is enough 3D content to be had.
Next: LCD monitors and printers
LCD Monitors
Worth it: Larger size, good resolution relative to size, image quality
Skip these to save: DisplayPort, exceptional refresh rate
Buy from third parties: Cables
Example: The 2009 20-inch HP 2009m is missing HDMI capability. If that doesn't matter to you, it's a great choice that you can purchase for about $150, down $50 from its 2009 price.
PC displays have only subtly improved recently; you're not likely to notice any difference between a new product and one designed a couple years ago. So shop well to save money.
Look to hardware reviews to gauge differences between old and new models. Be cautious if a display is touting exceptional stats; it's likely to be priced higher to reflect those specs.
Be sure the reviews support the manufacturer's claims, too. Most specs aren't standardized, and they vary among manufacturers.
You need only a display with a DVI port that supports HDCP (High-bandwidth Digital Content Protection). HDCP is necessary for playing copy-protected files, namely Blu-ray movies and some HD downloads. Nearly any DVI display from the past few years should qualify.
Additional ports–such as analog inputs, HDMI, and DisplayPort–can be handy if you want to connect devices with those options, but they'll usually add more cost. Avoid nearly obsolete displays with VGA-only capability.
Pick a display size that's comfortable for your desk, with big enough resolution. No hard rule exists, but I like a screen to have a resolution higher than 1920 by 1080 pixels (1080p) when it's larger than 22 inches.
Printers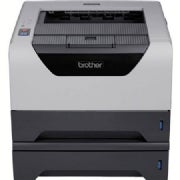 Worth it: Low-cost-per-page printing
Skip these to save: Extremely high speeds, wireless networking
Buy from third parties: Cables, ink (if quantity is more important than quality)
Example: The Brother HL-5370DWT laser printer is a few years old and slower than new models, but you may find it now for as low as $250, down from $300 last spring. This laser printer outputs a still-satisfying 26 pages per minute, so it's a good buy for small offices and networked homes.
You pay only part of a printer's cost up front. Since ink is an ongoing expense, be sure you price the ink cartridges before you pick the printer.
Manufacturers often list the rough number of pages through which an ink cartridge will last; use this information to calculate and compare the price-per-page cost of each printer you consider.
Monochrome laser printers typically have the lowest cost per page, and color inkjets can run the highest. If you need to print only in black-and-white, consider a monochrome laser.
New printers continue to promise faster and faster page output, but most people won't notice a difference between 24 pages per minute and 18 ppm. If you're not churning out big files regularly or printing in great quantities, even slower rates can be enough.
Additionally, built-in wireless networking on a printer can really boost its cost. If you want a network printer, buy one with ethernet capability, and attach it to your wireless router. Your wireless PCs can still connect. You can share a regular USB printer on a network whose computers use most popular OSs. For more, read how to share the printer when one PC uses Windows 7.
Zack Stern is a San Francisco-based writer and editor who contributes to many technology publications. Follow him on Twitter: @zackstern.
Canon PowerShot SD940 IS Compact Camera