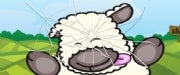 A new, more social Google is on the way. Google confirmed reports it is headed into the world of social media Wednesday with its purchase of Slide.
Slide is a media company that develops games, widgets, and applications designed specifically to be used in social media. Remember SuperPoke? The Facebook application that lets you throw virtual sheep, or blow a kiss at your Facebook friends? That's Slide. Slide made viral applications such as FunSpace and Top Friends on Facebook, FunPix and Slideshow on MySpace, and has created a number of games and widgets for literally every social network you can think of, even Friendster.
What will Google do with the service?
Google also recently made a large investment in Zynga, the guys behind Farmville and in April hired Mark DeLoura as "Developer Advocate, Games at Google." Many have speculated that Google is building a gaming service, but the Slide acquisition shows that Google is interested in a lot more than just games.
No detailed product plans were announced with the deal. However rumors of Google Me, a Facebook competitor, have been kicking around the web for some time now. While the acquisition of Slide doesn't confirm the existence of Google Me, it does show that Google definitely wants to be more involved in the world of social networking, and Slide will help it along that path.
Google is acquiring Slide's staff, including Slide founder Max Levchin, who vows to create "awesome new social experiences" at Google. Those plans are echoed by Google Engineering Director David Glazer who indicated Google will "be investing even more to make Google services socially aware and expand these capabilities for our users across the web."
If there's one thing Slide engineers understand, it's social media. It will be interesting to see what types of applications they can create with the power of Google behind them.
How do you see Google using Slide?